Defeat Duchenne Canadian Conference 2021 | Addressing Duchenne muscular dystrophy Standards of Care in Canada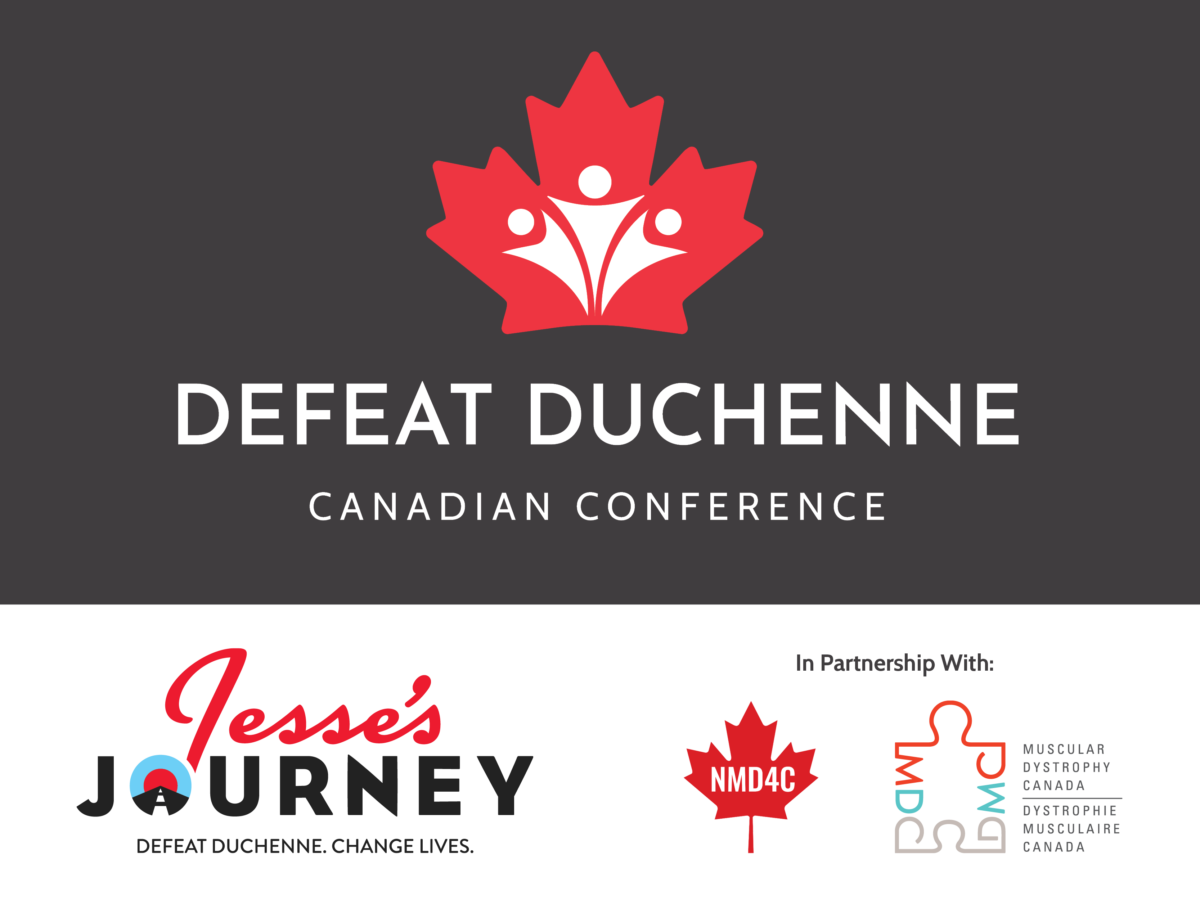 Jesse's Journey, in partnership with the Neuromuscular Disease Network for Canada (NMD4C) and Muscular Dystrophy Canada (MDC), is proud to announce the inaugural Defeat Duchenne Canadian Conference, the first national summit solely focused on Duchenne muscular dystrophy (DMD) for health care providers across Canada.
The theme for this year's virtual event is DMD standards of care. This three-part conference will bring together subject matter experts from pediatric and adult care for a comprehensive overview of the Canadian adaptation to the international DMD care considerations published in 2018.
Register for one, two or all three sessions at: www.dmdcanadianconference.com.
What: Defeat Duchenne Canadian Conference: Addressing DMD Standards of Care in Canada
The conference is an Accredited Group Learning Activity (Section 1) as defined by the Maintenance of Certification Program of the Royal College of Physicians and Surgeons of Canada, and approved by The University of Ottawa's Office of Continuing Professional Development.
Learning Objectives:
Describe the current standard of Duchenne care for their individual specialty in Canada.
Identify and address current gaps in care within their clinics.
Describe the lived experience of clinical care for Duchenne patients and their families.
Who should attend: All multidisciplinary health care professionals involved in the care of DMD patients.
When:
The first session, on June 18/19, 2021, from 11 am – 2 pm EDT, will focus on: endocrinology, osteoporosis, cardiac, and pulmonary management.
The second session on September 10/11, 2021, from 11 am – 2 pm EDT, will focus on: neuromuscular management and the transition from pediatric to adult care.
The third session on December 3/4, 2021, from 11 am – 2 pm EDT, will focus on: rehabilitation, psychosocial, orthopedic, gastrointestinal and nutrition management.
Where: Online (Whova + Zoom)
Once registered, you will receive a confirmation email which will direct you to the following page to create your Whova profile and gain access to the platform: https://whova.com/portal/webapp/jesse_202106/sign_up.
If you have any difficulties in registration, please contact Matt Gennaro – Coordinator of Community Engagement and Administration at Jesse's Journey: .