Ottawa NMD Conference 2021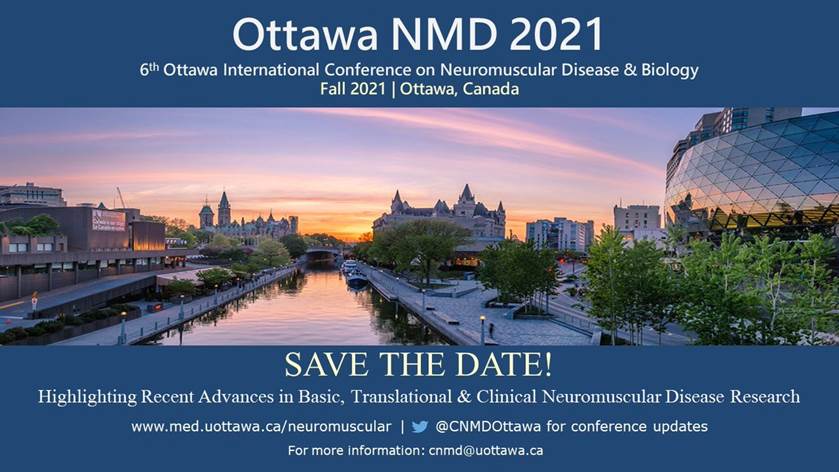 Save the date for the Ottawa NMD Conference 2021!
The University of Ottawa Centre for Neuromuscular Disease will host the 6th Ottawa International Conference on Neuromuscular Disease and Biology in fall 2021, with dates tentatively set for October 14-16.
The conference will offer an outstanding program emphasizing recent breakthroughs in basic and translational research and clinical discoveries in neuromuscular disease.
The conference is structured for both basic researchers and clinicians/physicians and will feature internationally recognized invited speakers highlighting advances in all aspects of NMD research, including new clinical diagnostic techniques, biology of disease pathogenesis, basic muscle and stem cell biology, and promising therapies to treat these devastating disorders.
Trainees are also encouraged to attend and participate – selected abstracts will be featured for platform presentation during the scientific sessions.