Rapid Research Rounds | Muscular Dystrophy Canada 2020 Neuromuscular Conference
2020-11-20 @ 13:00

-

15:00

EST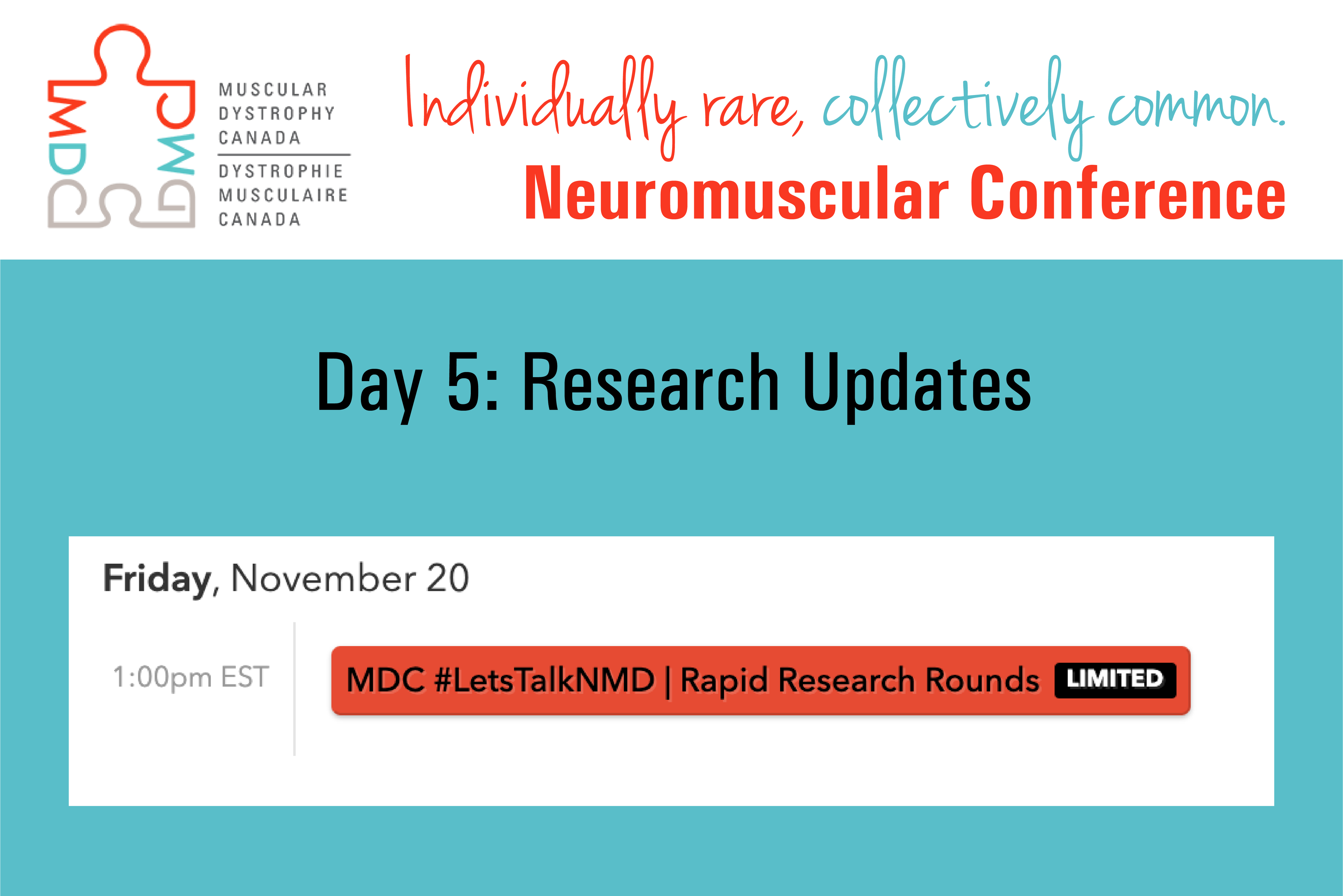 Rapid Research Rounds
While Muscular Dystrophy Canada provides supports and resources for the 'here and now' of daily life with neuromuscular disorders, we also invest in research because we know that an investment in research is an investment in a future of better health outcomes for those living with neuromuscular disorders. Since our inception, we have supported research towards finding effective treatments as well as addressing gaps in knowledge in diagnoses, prognosis and health care.
This session is an introduction to the 12 latest MDC funded research awardees. The projects span from early discovery, translational and clinical research as well as address critical gaps in Canada's ecosystem. All of these projects were selected through competitive medical and scientific peer review process and have recently started. You will hear introductions to these projects, get to know the people behind the research and hear about the impact that donations raised by our neuromuscular community have on research.
For a full list of past MDC funded research please see: https://muscle.ca/access-help/research/projects-currently-funded/
NMD4C Members Involvement
We are excited to have strong representation from NMD4C members amongst those presenting, and encourage you to take this opportunity to learn about some of the work being done by our members!
For more information please visit the event page.