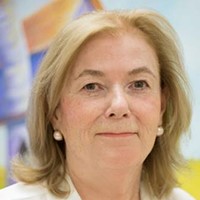 Clinical Trial Concierge
NMD4C Clinical Trial Concierge
Registered Nurse, Project Consultant with London Health Science Centre (LHSC), Pediatric project lead and decision coach at Children's Hospital, LHSC
NMD4C Working Group(s): Clinical Trial Coordination
Email Bonnie
Bonnie Wooten is a registered nurse, and project consultant with London Health Science Centre (LHSC) working at London Health Science Centre since 2013. Currently she is the project lead and decision coach for pediatrics and families affected by NMDs at Children's Hospital, LHSC. Bonnie's work has focused on enhancing quality of care, and improving patient and family-centered care.
Bonnie obtained her graduate degree from Queen's University, and completed her PMP's as project consultant. During her career, she has worked in a variety of professional leadership capacities in both acute care and community settings, including public health with a focus on women's and family health.
As the Shared Decision Making Project Lead & Decision Coach at Children's Hospital, LHSC, Bonnie facilitates access to evidence-based information, clarifies decisions and monitors patient needs, and develops the patient's skills in understanding their options. Since July 2018, she has provided consulting services to over 100 patients and families from across several pediatric clinical programs and held multiple stakeholder education and awareness sessions. As decision coach, she works with pediatricians and other health care professionals to facilitate processes and strategies to address the risks and benefits of family and patient choice.
Bonnie has co-fostered and led the introduction of new areas of program expansion that include facilitating court ordered mediation cases, and province wide OTN services for those with muscular dystrophy. She has raised awareness of SDM to families, physicians, and health care professionals which has resulted in a wider sensitivity to the value of SDM. Her work has created a healthier patient-centered care environment in Children's Hospital, LHSC.