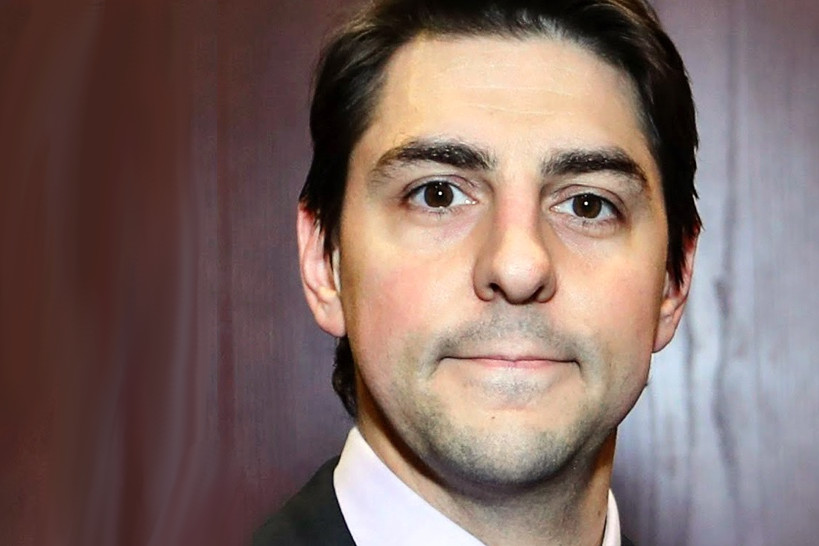 Working Group Member
Associate Professor in the Department of Pathology, McGill University
Neuropathologist at The Montreal Neurological Institute and Hospital; McGill University Health Centre Research Institute
NMD4C Working Group(s): Biobanking
Email Jason
Dr. Jason Karamchandani is an Associate Professor in the Department of Pathology and is a clinical neuropathologist at The Montreal Neurological Institute and Hospital where he supports adult and pediatric pathology, including neuromuscular pathology. His research employs bio-informatic data to identify and to characterize biomarkers relevant to classification and prognosis of brain tumours and neuromuscular disorders. His laboratory at the Neuro examines pathologies of both the central nervous system as well as neuromuscular disease.
A graduate of Harvard University, where he received his AB Honours degree in biochemistry cum laude, Dr. Karamchandani earned his medical degree at Stanford University School of Medicine where he was class valedictorian. At Stanford, he pursued residency training in anatomic pathology, as well as fellowship training in surgical pathology and neuropathology. He currently serves as the vice-president of the Canadian Association of Pathology.
Among his scientific achievements, Dr. Karamchandani has authored or co-authored over 60 publications in peer-reviewed journals. He has published four book chapters, with the most recent describing the molecular alterations and clinical tests in tumours of the central nervous system, and tumours of the spinal cord.
Recent Publications
Han, H, Renzi, S, Larouche, V, Faury, D, Langlois, S, Sinnett, D et al.. Germline Platelet-derived growth factor receptor beta p.R987W pathogenic variant in 2 children with brain tumors. Neurooncol Adv. 2023.5 (1)vdad029 PMID:37114246
Meyer, A, Troyanov, Y, Korathanakhun, P, Landon-Cardinal, O, Leclair, V, Allard-Chamard, H et al.. Myositis with prominent B cell aggregates may meet classification criteria for sporadic inclusion body myositis. Neuromuscul Disord. 2023.33 (2)169-182 PMID:36649672
Dyke, SOM, Connor, K, Nembaware, V, Munung, NS, Reinold, K, Kerry, G et al.. Consent Codes: Maintaining Consent in an Ever-expanding Open Science Ecosystem. Neuroinformatics. 2023.21 (1)89-100 PMID:36520344
Zwaig, M, Baguette, A, Hu, B, Johnston, M, Lakkis, H, Nakada, EM et al.. Detection and genomic analysis of BRAF fusions in Juvenile Pilocytic Astrocytoma through the combination and integration of multi-omic data. BMC Cancer. 2022.22 (1)1297 PMID:36503484
Abbas, G, Karamchandani, J, Ciarallo, A, Durcan, L. IgG4-Related Disease of the Central Nervous System: A Case Series. Can J Neurol Sci. 2022. 1-7 PMID:36366774
Rajaram, A, Olory, C, Leduc, V, Evaristo, G, Coté, K, Isenberg, J et al.. An integrated virtual pathology education platform developed using Microsoft Power Apps and Microsoft Teams. J Pathol Inform. 2022.13 100117 PMID:36268098
X-Q Chen, C, Deneault, E, Abdian, N, You, Z, Sirois, J, Nicouleau, M et al.. Generation of patient-derived pluripotent stem cell-lines and CRISPR modified isogenic controls with mutations in the Parkinson's associated GBA gene. Stem Cell Res. 2022.64 102919 PMID:36130446
Ellezam, B, Leclair, V, Troyanov, Y, Bersali, I, Giannini, M, Hoa, S et al.. Capillary pathology with prominent basement membrane reduplication is the hallmark histopathological feature of scleromyositis. Neuropathol Appl Neurobiol. 2022.48 (7)e12840 PMID:35894636
Salmon, K, Ross, JP, Bertone, V, Gobbo, M, Anoja, N, Karamchandani, J et al.. The value of testing for ATXN2 intermediate repeat expansions in routine clinical practice for amyotrophic lateral sclerosis. Eur J Hum Genet. 2022.30 (11)1205-1207 PMID:35864146
Daniel, P, Meehan, B, Sabri, S, Jamali, F, Sarkaria, JN, Choi, D et al.. Detection of temozolomide-induced hypermutation and response to PD-1 checkpoint inhibitor in recurrent glioblastoma. Neurooncol Adv. 2022.4 (1)vdac076 PMID:35795471
See more on PubMed