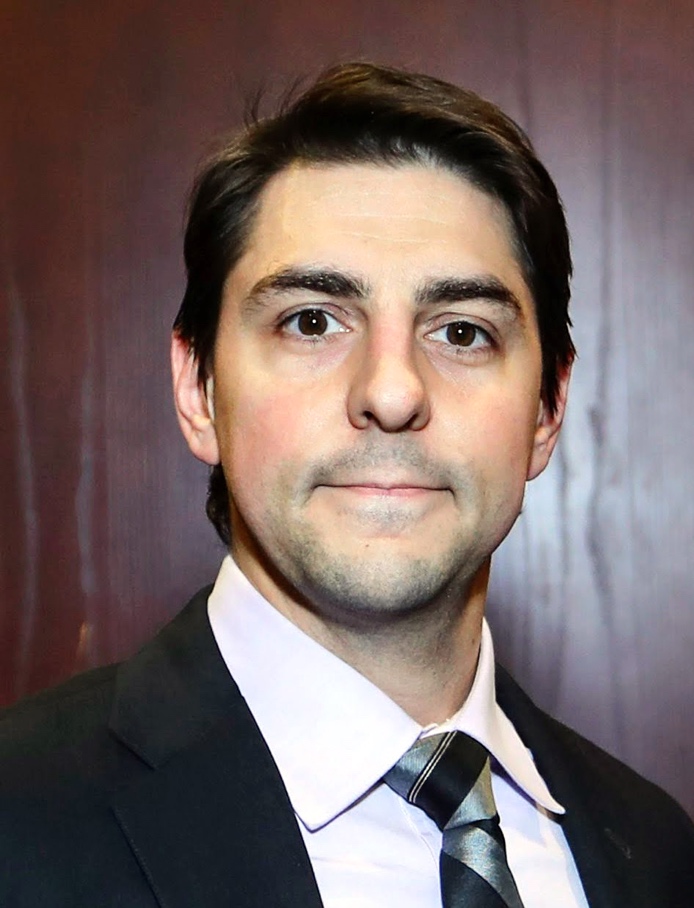 Associate Professor in the Department of Pathology, McGill University
Neuropathologist at The Montreal Neurological Institute and Hospital; McGill University Health Centre Research Institute
Email Jason
Dr. Jason Karamchandani is an Associate Professor in the Department of Pathology, and is a neuropathologist at The Montreal Neurological Institute and Hospital. His clinical specialty is neuropathology and anatomic pathology. His research employs bio-informatic data to identify and to characterize biomarkers relevant to classification and prognosis of brain tumours and neuromuscular disorders. His laboratory at the Neuro examines pathologies of both the central nervous system as well as neuromuscular disease.
A graduate of Harvard University, where he received his AB Honours degree in biochemistry cum laude, Dr. Karamchandani earned his medical degree at Stanford University School of Medicine where he was class valedictorian. At Stanford, he pursued residency training in anatomic pathology, as well as fellowship training in surgical pathology and neuropathology.
Among his scientific achievements, Dr. Karamchandani has authored or co-authored 60 publications in peer-reviewed journals. He has published four book chapters, with the most recent describing the molecular alterations and clinical tests in tumours of the central nervous system, and tumours of the spinal cord.
Chen, CX, Abdian, N, Maussion, G, Thomas, RA, Demirova, I, Cai, E et al.. A Multistep Workflow to Evaluate Newly Generated iPSCs and Their Ability to Generate Different Cell Types. Methods Protoc. 2021.4 (3) PMID:34287353
Leclair, V, D'Aoust, J, Gyger, G, Landon-Cardinal, O, Meyer, A, O'Ferrall, E et al.. Autoantibody profiles delineate distinct subsets of scleromyositis. Rheumatology (Oxford). 2021. PMID:34146090
Das, S, Abou-Haidar, R, Rabalais, H, Sun, SDLW, Rosli, Z, Chatpar, K et al.. The C-BIG Repository: an Institution-Level Open Science Platform. Neuroinformatics. 2021. PMID:34003431
Pathak, R, Zin, F, Thomas, C, Bens, S, Gayden, T, Karamchandani, J et al.. Inhibition of nuclear export restores nuclear localization and residual tumor suppressor function of truncated SMARCB1/INI1 protein in a molecular subset of atypical teratoid/rhabdoid tumors. Acta Neuropathol. 2021.142 (2)361-374 PMID:34003336
Chen, CCL, Deshmukh, S, Jessa, S, Hadjadj, D, Lisi, V, Andrade, AF et al.. Histone H3.3G34-Mutant Interneuron Progenitors Co-opt PDGFRA for Gliomagenesis. Cell. 2020.183 (6)1617-1633.e22 PMID:33259802
Khazaei, S, De Jay, N, Deshmukh, S, Hendrikse, LD, Jawhar, W, Chen, CCL et al.. H3.3 G34W Promotes Growth and Impedes Differentiation of Osteoblast-Like Mesenchymal Progenitors in Giant Cell Tumor of Bone. Cancer Discov. 2020.10 (12)1968-1987 PMID:32967858
Nicolau, S, Choquet, K, Bareke, E, Shao, YH, Brais, B, O'Ferrall, EK et al.. A Molecular Diagnosis of LGMDR1 Established by RNA Sequencing. Can J Neurol Sci. 2021.48 (2)293-296 PMID:32646536
Pellerin, D, Ellezam, B, Korathanakhun, P, Renaud, M, Dicaire, MJ, Pilote, L et al.. Multisystem Proteinopathy Associated with a VCP G156S Mutation in a French Canadian Family. Can J Neurol Sci. 2020.47 (3)412-415 PMID:32036797
Pellerin, D, Aykanat, A, Ellezam, B, Troiano, EC, Karamchandani, J, Dicaire, MJ et al.. Novel Recessive TNNT1 Congenital Core-Rod Myopathy in French Canadians. Ann Neurol. 2020.87 (4)568-583 PMID:31970803
Meyer, A, Troyanov, Y, Drouin, J, Oligny-Longpré, G, Landon-Cardinal, O, Hoa, S et al.. Statin-induced anti-HMGCR myopathy: successful therapeutic strategies for corticosteroid-free remission in 55 patients. Arthritis Res Ther. 2020.22 (1)5 PMID:31915059
See more on PubMed