The Neuromuscular Disease Network for Canada (NMD4C)
The Neuromuscular Disease Network for Canada (NMD4C) is the pan-Canadian network that brings together the country's leading clinical, scientific, technical, and patient expertise to improve care, research, and collaboration in neuromuscular disease.
The network's KT group works to raise the standard of care and improve access to NMD therapies through the development, dissemination, and implementation of KT products (including clinical care guidelines).
Read More
Patient Registries Patient registries collect information about individuals who are affected by a particular condition and are a particularly important research and networking tool for rare diseases. The data collected may be used for a range of purposes, from research into specific features of the disease to clinical trial feasibility planning and recruitment. Patients who…
Read More
The EPCB group in collaboration with MDC and a group of patient-partners are working to establish expert patient capacity building in the Canadian neuromuscular community
Read More
The NMD4C works to unite stakeholders in the Canadian neuromuscular clinical trial landscape including clinicians and trial sites, partner organizations, industry and people affected by NMDs.
Read More
The NMD4C provide opportunities for EC members to encourage engagement in shaping the future of research and treatment surrounding NMDs.
Read More
The clinical curriculum development group works towards standardising a curriculum for the training of clinical fellows in neuromuscular medicine in Canada.
Read More
The NMD4C biobanking group seeks to unite the Canadian neuromuscular biobanking community, and provides information on current biobanks.
Read More
No event found!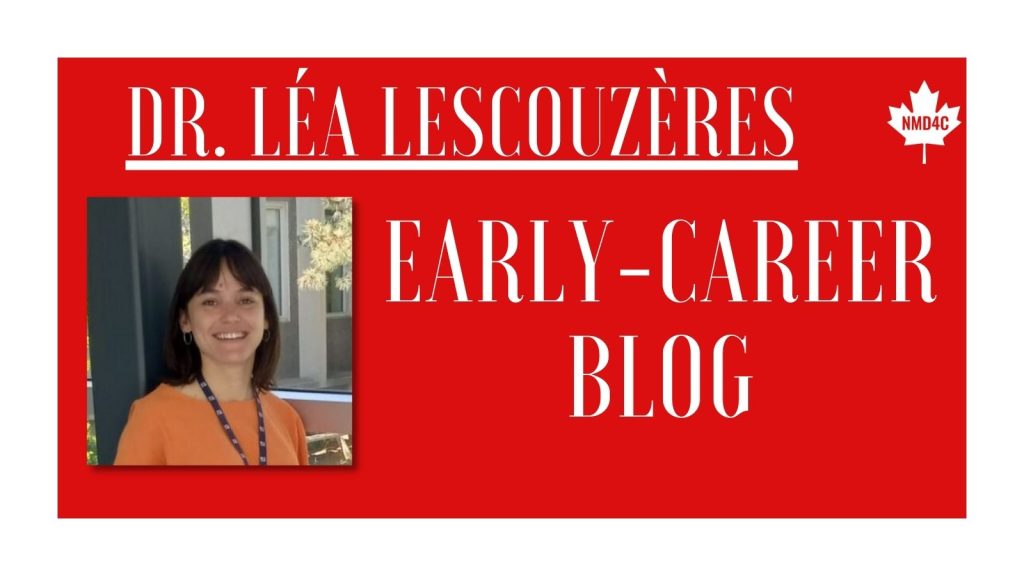 Dr. Lescouzères is a postdoctoral research fellow in Dr. Kessen Patten's lab at the INRS-Institut Armand Frappier in Canada. She is currently working on zebrafish models of amyotrophic lateral sclerosis (ALS) with the aim of identifying new physiopathological mechanisms induced by mutations in the C9ORF72 gene, and new therapeutic targets.
Read More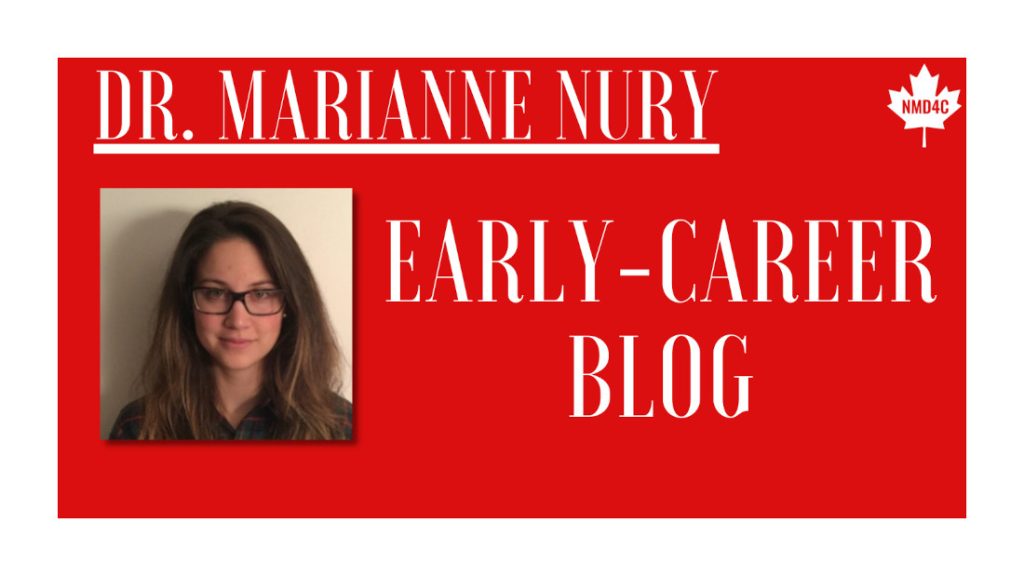 Dr. Marianne Nury is a 2022 NMD4C and MDC clinical fellowship recipient and is currently completing a neuromuscular fellowship at University Hospital, London Health Sciences Centre.
Read More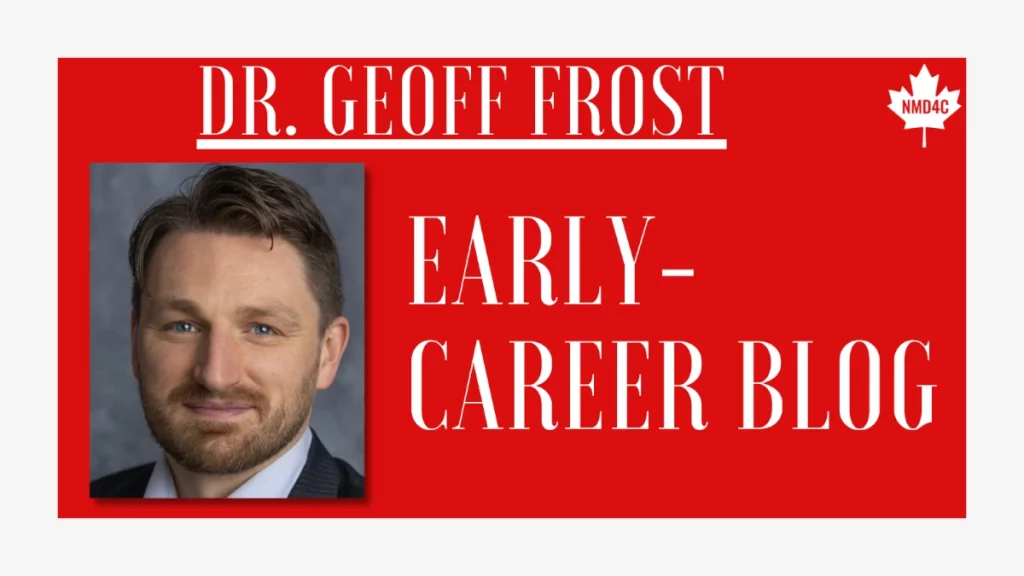 Human bodies are complex, difficult to understand biological machines. I have been forever fascinated by the mechanics and processes that make us tick. In my previous career as a biomedical engineer, I sought to study and then design processes that could help make machines work. I was always overjoyed when an engineering team could bring together multiple different and seemingly unrelated parts to create a machine that accomplished something wonderous. And there is no greater machine, in my eyes, than the human body.
Read More