Jean-Philippe Leduc-Gaudet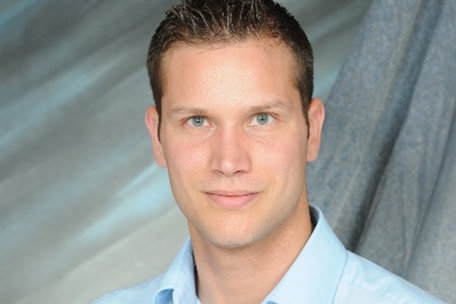 Postdoctoral Fellow, Sandri Lab, University of Padova
Dr. Leduc-Gaudet completed his bachelor in Kinesiology and his master degree with a particular focus on mitochondrial biology, skeletal pathophysiology and aging at Université du Québec à Montréal.
Following his M.Sc., he completed his Ph.D. studying the regulatory roles of autophagy & mitophagy in the maintenance of skeletal muscle health under the supervision of Drs. Hussain and Gouspillou (McGill University), where he received a Vanier Canada Graduate Scholarship.
In his research, Dr. Leduc-Gaudet combines genetic, molecular, cellular and physiological approaches to investigate signalling pathways regulating skeletal muscle mass and function. He is currently a postdoctoral fellow in Dr. Sandri's lab (U Padova, Italy), working on characterizing novel genes and molecular pathways that control skeletal muscle health. He is currently supported by a FRSQ postdoctoral fellowship. Dr. Leduc-Gaudet enjoys sharing his passion and enthusiasm for research.
Recent Publications
Leduc-Gaudet, JP, Hussain, SN, Gouspillou, G. Parkin: a potential target to promote healthy ageing. J Physiol. 2022.600 (15)3405-3421 PMID:35691026
Gusev, E, Liang, F, Bhattarai, S, Broering, FE, Leduc-Gaudet, JP, Hussain, SN et al.. Characterization of skeletal muscle wasting pathways in diaphragm and limb muscles of cystic fibrosis mice. Am J Physiol Regul Integr Comp Physiol. 2022.322 (6)R551-R561 PMID:35411814
Leduc-Gaudet, JP, Hussain, SNA. Muscle Wasting in Chronic Obstructive Pulmonary Disease: Not Enough Autophagy?. Am J Respir Cell Mol Biol. 2022.66 (6)587-588 PMID:35294850
Leduc-Gaudet, JP, Hussain, SNA, Barreiro, E, Gouspillou, G. Mitochondrial Dynamics and Mitophagy in Skeletal Muscle Health and Aging. Int J Mol Sci. 2021.22 (15) PMID:34360946
Chaffer, TJ, Cefis, M, Leduc-Gaudet, JP. Circadian control of skeletal muscle adaptations to exercise. J Physiol. 2022.600 (4)723-724 PMID:34339519
Dulac, M, Leduc-Gaudet, JP, Cefis, M, Ayoub, MB, Reynaud, O, Shams, A et al.. Regulation of muscle and mitochondrial health by the mitochondrial fission protein Drp1 in aged mice. J Physiol. 2021.599 (17)4045-4063 PMID:34269418
Klionsky, DJ, Abdel-Aziz, AK, Abdelfatah, S, Abdellatif, M, Abdoli, A, Abel, S et al.. Guidelines for the use and interpretation of assays for monitoring autophagy (4th edition)1. Autophagy. 2021.17 (1)1-382 PMID:33634751
Chaffer, TJ, Leduc-Gaudet, JP, Moamer, A, Broering, FE, Gouspillou, G, Hussain, SNA et al.. Novel insights into the autonomous role played by vitamin D receptor in the regulation of skeletal muscle mass. J Physiol. 2021.599 (7)1955-1956 PMID:33476041
Leduc-Gaudet, JP, Mayaki, D, Reynaud, O, Broering, FE, Chaffer, TJ, Hussain, SNA et al.. Parkin Overexpression Attenuates Sepsis-Induced Muscle Wasting. Cells. 2020.9 (6) PMID:32545383
Dulac, M, Leduc-Gaudet, JP, Reynaud, O, Ayoub, MB, Guérin, A, Finkelchtein, M et al.. Drp1 knockdown induces severe muscle atrophy and remodelling, mitochondrial dysfunction, autophagy impairment and denervation. J Physiol. 2020.598 (17)3691-3710 PMID:32539155
See more on PubMed