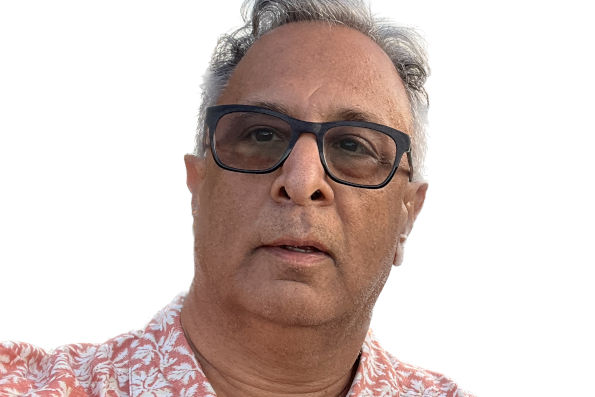 Deputy Scientific Director and Senior Scientist, Ottawa Hospital Research Institute
Professor, University of Ottawa
NMD4C Working Group(s): Biobanking, Early Career
Email Rashmi
Dr. Kothary is the Deputy Scientific Director and Senior Scientist at the Ottawa Hospital Research Institute (OHRI). He has held the University Health Research Chair in Neuromuscular Disorders and is a Professor at the University of Ottawa. He has been instrumental in many leadership initiatives, including the creation, with Dr. Bernard Jasmin, of the University of Ottawa Centre for Neuromuscular Disease (CNMD). Today, this center represents the preeminent collection of neuromuscular disease researchers in Canada, bringing together more than 55 basic and clinical scientists working on a variety of disorders.
His current research focuses on investigating factors important for oligodendrocyte mediated myelination and remyelination of the CNS (in the context of Multiple Sclerosis) and understanding spinal muscular atrophy (SMA) pathogenesis to identify novel therapeutics for this devastating children's disease. In this regard, his group is demonstrating that SMA is a multisystem disorder, and that it is critical to develop whole body therapies when treating patients.
He presently sits on the scientific advisory boards of SMA Beyond (which is based in Europe) and Cure SMA USA. Previously, he has served on the scientific advisory board for CIHR Institute of Musculoskeletal Health and Arthritis and Muscular Dystrophy Association USA, and currently is a reviewer for the CIHR, NIH, MDA and Shriners Hospitals for Children. 
Recent Publications
Gurriaran-Rodriguez, U, Datzkiw, D, Radusky, LG, Esper, M, Xiao, F, Ming, H et al.. Wnt binding to Coatomer proteins directs secretion on exosomes independently of palmitoylation. bioRxiv. 2023. PMID:37398399
Nakamura, DS, Gothié, JM, Kornfeld, SF, Kothary, R, Kennedy, TE. Expression and subcellular localization of mitochondrial docking protein, syntaphilin, in oligodendrocytes and CNS myelin sheath. Glia. 2023.71 (10)2343-2355 PMID:37272718
Alves, CRR, Ha, LL, Yaworski, R, Lazzarotto, CR, Christie, KA, Reilly, A et al.. Base editing as a genetic treatment for spinal muscular atrophy. bioRxiv. 2023. PMID:36711797
Chehade, L, Deguise, MO, De Repentigny, Y, Yaworski, R, Beauvais, A, Gagnon, S et al.. Suppression of the necroptotic cell death pathways improves survival in Smn 2B/- mice. Front Cell Neurosci. 2022.16 972029 PMID:35990890
Meijboom, KE, Sutton, ER, McCallion, E, McFall, E, Anthony, D, Edwards, B et al.. Dysregulation of Tweak and Fn14 in skeletal muscle of spinal muscular atrophy mice. Skelet Muscle. 2022.12 (1)18 PMID:35902978
See more on PubMed