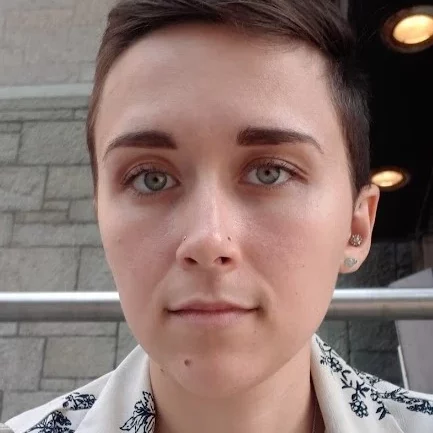 Postdoctoral Research Fellowship Funding Recipient
PhD candidate, Human Genetics | McGill University
Rebecca is completing her PhD in Human Genetics at McGill University. Her work there focuses on rare degenerative muscular disease, with an emphasis on autophagy and regeneration. Prior to her time at McGill, she completed her BSc in Biology at Saint Mary's University in Halifax and Graduate Diploma in Biotechnology and Genomics at Concordia University.
With the support of the MDC & NMD4C Post-Doctoral Fellowship, she will do her post-doctoral training in the lab of Dr. Natasha Chang at the Biochemistry department of McGill. There, she will study the role of satellite cell dysfunction in Duchenne muscular dystrophy. She is excited to continue her research on neuromuscular disease and expand her training with this new chapter in her career.
Rebecca's academic training and research have given her a background in a variety of areas, including genetics, molecular biology, histology and myology. During Rebecca's undergraduate she conducted research with Dr. Timothy Frasier on the population genetics of Sable Island horses. Then, prior to her PhD she completed a graduate degree in biotechnology and genomics at Concordia university. In addition to classwork, Rebecca participated in a research project with Dr. Vladimir Titorenko where she worked to identify novel plant extracts that may have anti-aging effects. During her PhD she has studied how mechanisms of regeneration and repair are impacted in neuromuscular disease under the supervision of Dr. Bernard Brais. Rebecca's main work has been studying BAG3 myofibrillar myopathy, a disease which at its core is caused by defective autophagy.
Recent Publications
Pellerin, D, Aykanat, A, Ellezam, B, Troiano, EC, Karamchandani, J, Dicaire, MJ et al.. Novel Recessive TNNT1 Congenital Core-Rod Myopathy in French Canadians. Ann Neurol. 2020.87 (4)568-583 PMID:31970803
Robertson, R, Conte, TC, Dicaire, MJ, Rymar, VV, Sadikot, AF, Bryson-Richardson, RJ et al.. BAG3P215L/KO Mice as a Model of BAG3P209L Myofibrillar Myopathy. Am J Pathol. 2020.190 (3)554-562 PMID:31953038
See more on PubMed