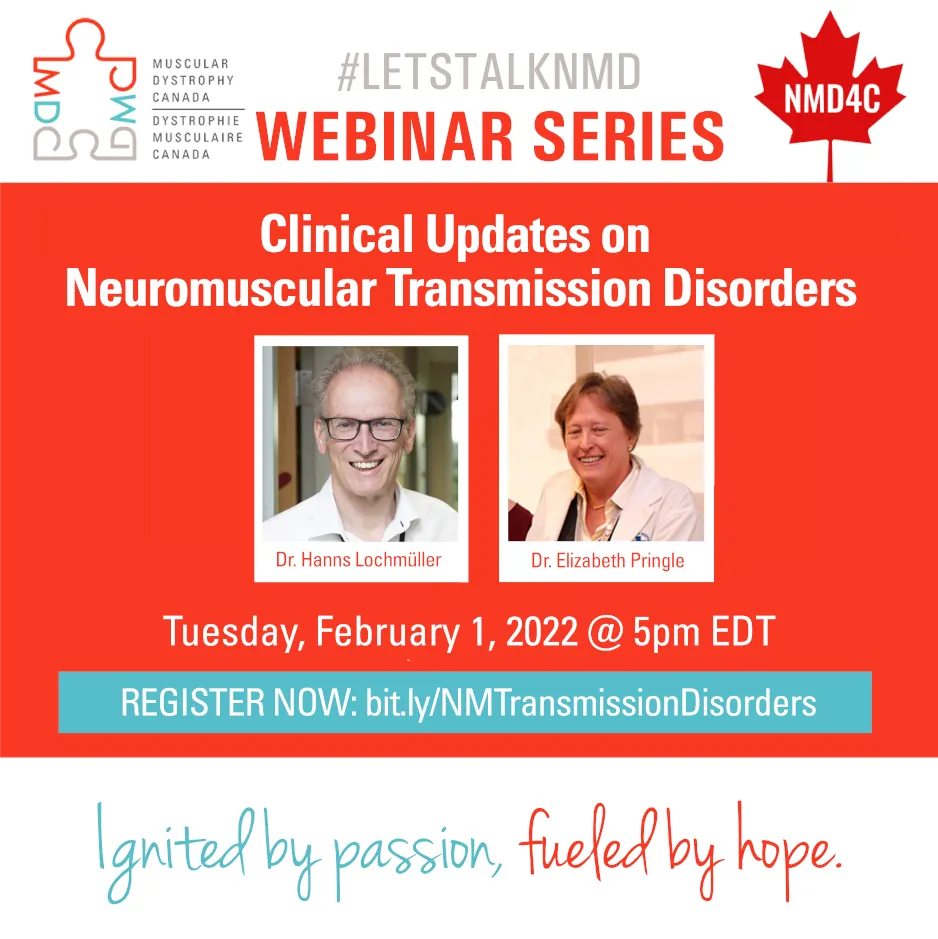 Date
Feb 01 2022
Expired!
CPD-Accredited Webinar | Clinical Updates on Neuromuscular Transmission Disorders
The Neuromuscular Disease Network for Canada (NMD4C) and Muscular Dystrophy Canada (MDC) are pleased to invite you to a webinar on clinical updates on neuromuscular transmission disorders.
This webinar is primarily targeted at Canadian clinicians, academics, and trainees with an interest in neuromuscular disease. NMD4C and MDC are providing organizational and technical support. This is a clinical/academic webinar series supported by Sanofi-Genzyme; There is no involvement and influence from the industry on program content.
Agenda:
Dr. Elizabeth Pringle: New Developments in Myasthenia Gravis
Dr. Hanns Lochmüller: Update on Congenital Myasthenic Syndromes
Learning Objectives:
To review some new developments in gMG therapies
To discuss new CMS genes and phenotypes
To provide treatment updates for CMS
The NMD Rounds & Educational Webinars is a self-approved group learning activity (Section 1) as defined by the Maintenance of Certification Program of the Royal College of Physicians and Surgeons of Canada.