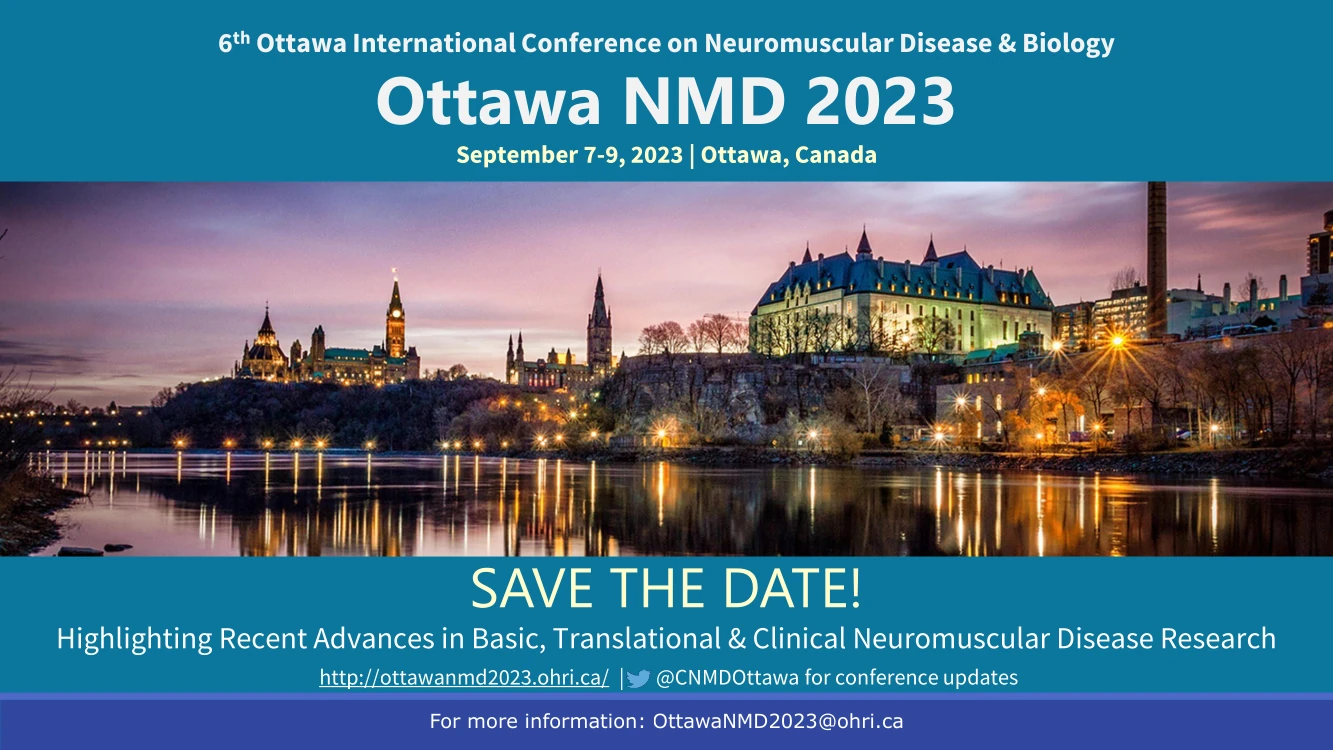 Ottawa International Conference on Neuromuscular Disease & Biology
The "6th Ottawa International Conference on Neuromuscular Disease and Biology" will be held September 7-9, 2023, in Ottawa, Ontario, Canada.
The Ottawa NMD 2023 Conference will feature top international basic and clinical neuromuscular (NMD) researchers highlighting advances in neuromuscular disease research and clinical care, including novel diagnostic techniques, disease pathogenesis, basic muscle and stem cell biology, and promising therapies to treat these devastating disorders. Sessions will be organized to include basic, translational and clinical presentations to engage all attendees, regardless of background or training.
**New this year – more clinical sessions and Continuing Medical Education (CME) credits!**
Please see the poster for the list of exciting speakers that presented at the previous Ottawa NMD conferences.
The Conference will be held at 'The Westin Ottawa,' a premier hotel and world-class conference facility. Ottawa, as the capital of Canada, is a vibrant city offering award-winning museums, a dynamic and culturally diverse downtown and excellent cuisine.
Visit ottawanmd2023.ohri.ca for more information!