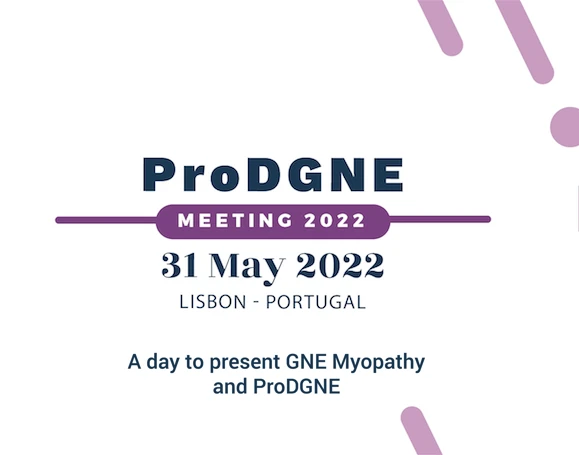 Date
May 31 2022
Expired!
ProDGNE Meeting 2022
The ProDGNE meeting 2022 will be a multi-stakeholder opportunity to meet in person, discuss impactful research in an ultra-rare disease like GNE Myopathy (GNEM) and expand the research network while building a long-term partnership where patients are central partners, key drivers and decision makers in R&D. The meeting aims to expose the most up to date applied knowledge on the field of Sialic Acid Biology and Rare Diseases, namely on GNE Myopathy, a rare genetic muscle disease and Congenital Disorder of Glycosylation (CDG). The program includes an introduction to the ProDGNE team and project, scientific challenges in GNE Myopathy and ways to build early and meaningful patient partnership in research for rare diseases.
Poster Abstract Submission
We invite all participants interested in presenting their research work in GNE Myopathy, sialic acid biology and related subjects of relevance to the meeting to submit an abstract. Abstracts will be selected by the organizing committee for a poster presentation which will take place on 31st May during the afternoon coffee break.
Deadline for abstract submission through this online form: May 17th, 2022