Webinar, FAQ Report & Decision Aid | COVID-19 & Neuromuscular Disorders: Ask The Experts
Published: 18 February 2021
Muscular Dystrophy Canada (MDC) and the Neuromuscular Disease Network for Canada (NMD4C) have received numerous questions about COVID-19 vaccines and how they may uniquely affect people with neuromuscular disorders (NMD).
To address these questions and concerns, MDC & NMD4C assembled a diverse group of neuromuscular, virology, and policy experts to host a webinar with the purpose of answering these topical questions.
From this expert-led webinar, the MDC & NMD4C have developed a frequently asked questions report and decision aid tool as resources to summarize the experts' answers, and to provide guidance for informed patient decision making.
You can access the Frequently Asked Questions Report, Decision Aid, and webinar recording below!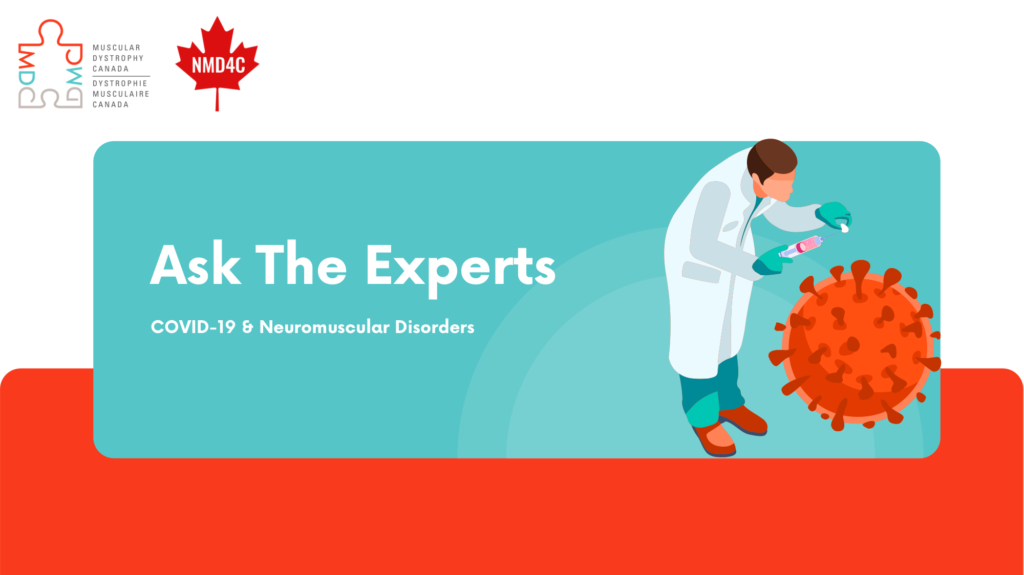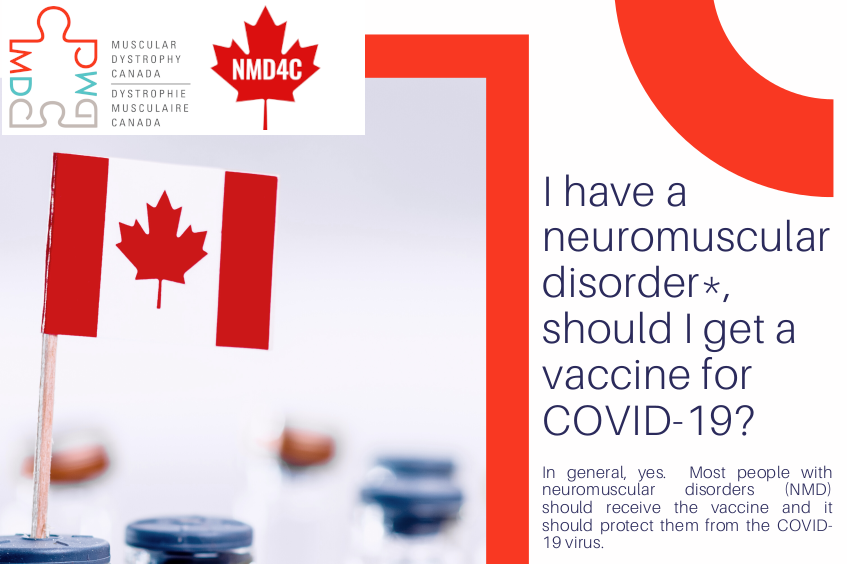 We are excited to have the following experts address questions about NMDs, COVID-19 and vaccines:
Dr. Hans Katzberg, adult neuromuscular specialist and NMD researcher
Dr. Hanns Lochmuller, pediatric neuromuscular specialist and NMD researcher
Dr. Reshma Amin, respirologist and NMD researcher
Dr. Megan Bettle, Director of the COVID-19 Regulatory Response Team at Health Canada / Government of Canada
Dr. Allison McGeer, Infectious Disease Specialist and COVID-19 researcher
Dr. Anne Pham-Huy, Infectious Disease Specialist and Chair of Immunize Canada