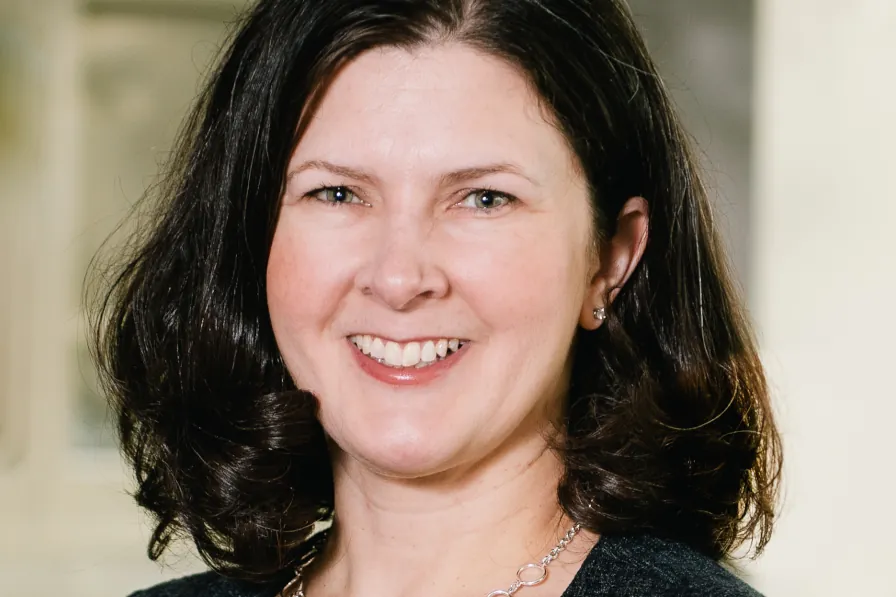 Working Group Member
Neurologist and Associate Professor, Department of Neurology, Clinical Neurological Sciences, London Health Sciences Centre, Western University
NMD4C Working Group(s): Clinical Curriculum Development
Research Interests: Amyotrophic lateral sclerosis, spinal muscular atrophy, primary lateral sclerosis, neurological complications of pregnancy
Twitter profile
Dr. Shoesmith earned her Bachelor of Science degree from the University of Winnipeg in 1996 and her MD from the University of Manitoba in 2000. She completed her neurology residency at Western University in 2005. From 2005 to 2007, Dr. Shoesmith completed a neuromuscular clinical fellowship with a specific focus on treatment and care of ALS patients at Western University. In 2007, Dr. Shoesmith joined the neurology faculty at the London Health Sciences Centre as a neuromuscular neurologist. She also has a general neuromuscular clinic and an EMG clinic. In 2010, Dr. Shoesmith became the Motor Neuron Diseases Clinic Director at LHSC. She is the site principal investigator for all ALS clinical trials run at LHSC.
Dr. Shoesmith is actively involved in teaching of residents and medical students. She is the neuromuscular education coordinator for residents and fellows. She is also a co-director of the neurosciences curriculum for medical students at the Schulich School of Medicine & Dentistry.
Within the NMD4C, Dr. Shoesmith is a part of the Curriculum Development working group.
Recent Publications
Riek, HC, Brien, DC, Coe, BC, Huang, J, Perkins, JE, Yep, R et al.. Cognitive correlates of antisaccade behaviour across multiple neurodegenerative diseases. Brain Commun. 2023.5 (2)fcad049 PMID:36970045
Kapustin, D, Zarei, S, Wang, W, Binns, MA, McLaughlin, PM, Abrahao, A et al.. Neuropsychiatric Symptom Burden across Neurodegenerative Disorders and its Association with Function. Can J Psychiatry. 2023.68 (5)347-358 PMID:36637224
Shoesmith, C. Palliative care principles in ALS. Handb Clin Neurol. 2023.191 139-155 PMID:36599506
Samra, K, MacDougall, AM, Peakman, G, Bouzigues, A, Bocchetta, M, Cash, DM et al.. Motor symptoms in genetic frontotemporal dementia: developing a new module for clinical rating scales. J Neurol. 2023.270 (3)1466-1477 PMID:36385202
Sunderland, KM, Beaton, D, Arnott, SR, Kleinstiver, P, Kwan, D, Lawrence-Dewar, JM et al.. Characteristics of the Ontario Neurodegenerative Disease Research Initiative cohort. Alzheimers Dement. 2023.19 (1)226-243 PMID:36318754
Dilliott, AA, Zhang, KK, Wang, J, Abrahao, A, Binns, MA, Black, SE et al.. Targeted copy number variant identification across the neurodegenerative disease spectrum. Mol Genet Genomic Med. 2022.10 (8)e1986 PMID:35666053
Wilson, KM, Katona, E, Glaria, I, Carcolé, M, Swift, IJ, Sogorb-Esteve, A et al.. Development of a sensitive trial-ready poly(GP) CSF biomarker assay for C9orf72-associated frontotemporal dementia and amyotrophic lateral sclerosis. J Neurol Neurosurg Psychiatry. 2022.93 (7)761-771 PMID:35379698
Foster, PH, Russell, LL, Peakman, G, Convery, RS, Bouzigues, A, Greaves, CV et al.. Examining empathy deficits across familial forms of frontotemporal dementia within the GENFI cohort. Cortex. 2022.150 12-28 PMID:35325762
Ozzoude, M, Varriano, B, Beaton, D, Ramirez, J, Holmes, MF, Scott, CJM et al.. Investigating the contribution of white matter hyperintensities and cortical thickness to empathy in neurodegenerative and cerebrovascular diseases. Geroscience. 2022.44 (3)1575-1598 PMID:35294697
McMillan, CT, Wuu, J, Rascovsky, K, Cosentino, S, Grossman, M, Elman, L et al.. Defining cognitive impairment in amyotrophic lateral sclerosis: an evaluation of empirical approaches. Amyotroph Lateral Scler Frontotemporal Degener. 2022.23 (7-8)517-526 PMID:35253557
See more on PubMed