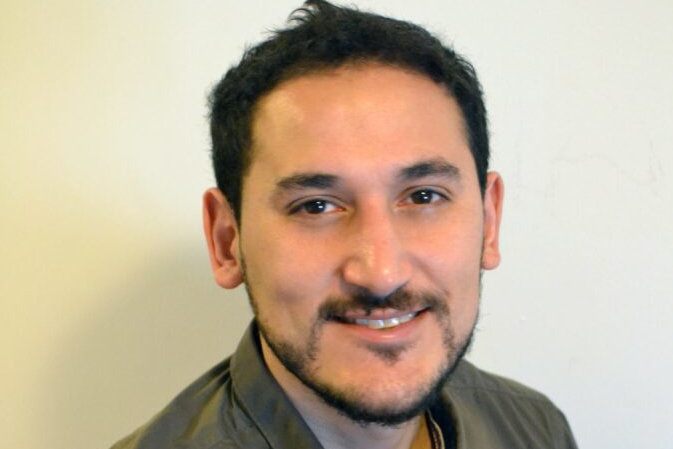 Pillar 2
Assistant Professor, Pediatrics, University of Toronto
Pediatric Neurologist, Director of Neuromuscular Fellowship Program, The Hospital for Sick Children
NMD4C Working Group(s): Pillar 2: Clinical Research, Pillar 3: Clinical Practice Research, Theme 1: Early-Career, Theme 5: Open Science
Dr. Gonorazky graduated from medical school at University of Buenos Aires. He completed his residency in adult neurology and afterward he did his specialization in adult neuromuscular disorders.
He continued his studies in paediatric neuromuscular disorders at Sickkids in 2014 and became a permanent Staff in 2019. Since then, he has been working on translational and clinical research with special interest in SMA and congenital myopathy.
Dr. Gonorazky co-leads the NMD4C's work in developing a clinical research curriculum for neuromuscular fellowship programs.
Recent Publications
Al Amrani, F, Amin, R, Chiang, J, Xiao, L, Boyd, J, Law, E et al.. Scoliosis in Spinal Muscular Atrophy Type 1 in the Nusinersen Era. Neurol Clin Pract. 2022.12 (4)279-287 PMID:36382115
Xiao, L, Chiang, J, Castro-Codesal, M, Kolski, H, Bedi, P, Al Amrani, F et al.. Respiratory characteristics in children with spinal muscular atrophy type 1 receiving nusinersen. Pediatr Pulmonol. 2023.58 (1)161-170 PMID:36193036
Alemán, A, Nigro, E, Gonorazky, HD. High Prevalence of Peroneal Neuropathy Among Children During the COVID-19 Pandemic. Can J Neurol Sci. 2023.50 (4)612-617 PMID:35831924
Sarikaya, E, Sabha, N, Volpatti, J, Pannia, E, Maani, N, Gonorazky, HD et al.. Natural history of a mouse model of X-linked myotubular myopathy. Dis Model Mech. 2022.15 (7) PMID:35694952
Menon, D, Gonorazky, HD, Dowling, JJ, McAdam, L, Ansari, T, Vajsar, J et al.. Clinical profile and multidisciplinary needs of patients with neuromuscular disorders transitioning from paediatric to adult care. Neuromuscul Disord. 2022.32 (3)206-212 PMID:35216880
Yan, H, Siegel, L, Breitbart, S, Gorodetsky, C, Gonorazky, HD, Yau, I et al.. The Child & Youth CompreHensIve Longitudinal Database for Deep Brain Stimulation (CHILD-DBS). Childs Nerv Syst. 2021.37 (2)607-615 PMID:32935233
Al Amrani, F, Gorodetsky, C, Hazrati, LN, Amburgey, K, Gonorazky, HD, Dowling, JJ et al.. Biallelic LINE insertion mutation in HACD1 causing congenital myopathy. Neurol Genet. 2020.6 (3)e423 PMID:32426512
Gonorazky, HD, Dowling, JJ, Volpatti, JR, Vajsar, J. Signs and Symptoms in Congenital Myopathies. Semin Pediatr Neurol. 2019.29 3-11 PMID:31060723
Gonorazky, HD, Naumenko, S, Ramani, AK, Nelakuditi, V, Mashouri, P, Wang, P et al.. Expanding the Boundaries of RNA Sequencing as a Diagnostic Tool for Rare Mendelian Disease. Am J Hum Genet. 2019.104 (5)1007 PMID:31051109
Gonorazky, HD, Naumenko, S, Ramani, AK, Nelakuditi, V, Mashouri, P, Wang, P et al.. Expanding the Boundaries of RNA Sequencing as a Diagnostic Tool for Rare Mendelian Disease. Am J Hum Genet. 2019.104 (3)466-483 PMID:30827497
See more on PubMed