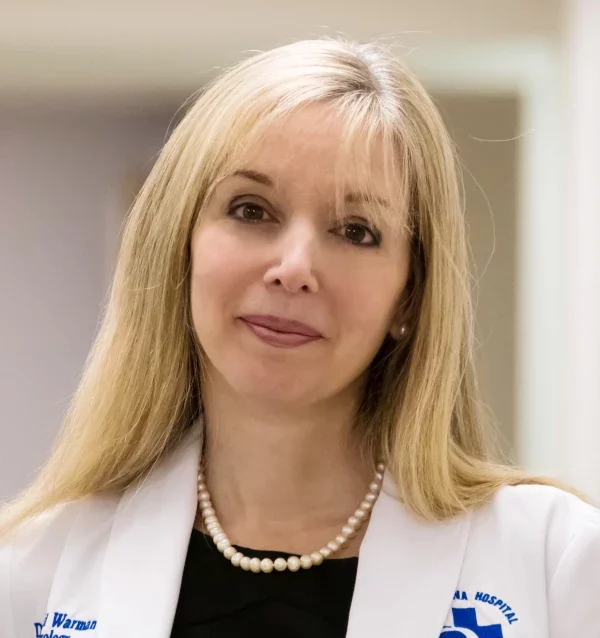 Clinician-Scientist, Director of the Ottawa Neuromuscular Centre, The Ottawa Hospital; Associate Scientist, OHRI; Scientist, CHEORI
Associate Professor of Neurology, Co-Director of the Centre for Neuromuscular Disease, University of Ottawa
NMD4C Working Group(s): Biobanking, Early Career
Email Jodi
Dr. Jodi Warman Chardon is a Clinician-Scientist in the Department of Medicine at the Ottawa Hospital, Ottawa Hospital Research Institute (OHRI) in Neurosciences and Clinical Epidemiology and Department of Genetics at the Children's Hospital of Eastern Ontario/CHEO RI. She is a Tier 2 Clinical Research Chair in Diagnosis and Discovery Pipeline for Patients with Genetic Neuromuscular Disease and Associate Professor of Neurology at University of Ottawa. She led the strategic development and is now Director of the Ottawa Hospital Neuromuscular Centre, a diagnostic clinical research centre for patients with NMD. She is also co-director (with Dr Robin Parks) of the uOttawa Centre for Neuromuscular Disease, which unites over 60 clinical and basic NMD researchers.
Dr. Warman received her MD/Neurology residency at the University of Ottawa and MSc from Queen's University.  She completed research and clinical fellowships in neuromuscular disorders from McGill University and neurogenetics at the University of Ottawa and is certified by the Canadian Society of Clinical Neurophysiologists (EMG).
Dr. Warman's clinical research focuses on improved genomic and imaging studies for patients with inherited myopathies and neuromuscular disorders. She represents adult NMDs as a member of the NMD4C Steering Committee and will ensure that the next generation of NMD scientists and clinicians is engaged in all activities of the work plan. She participates in genomics education for the network, leading on engaging trainees and early-career researchers.
Recent Publications
Esteller, D, Schiava, M, Villar-Quiles, RN, Dibowski, B, Venturelli, N, Laforet, P et al.. Analysis of muscle magnetic resonance imaging of a large cohort of patient with VCP-mediated disease reveals characteristic features useful for diagnosis. J Neurol. 2023. PMID:37603075
Fereshtehnejad, SM, Ruel, M, Bourque, PR, Warman-Chardon, J, Kontolemos, M, Zwicker, J et al.. Brachial Plexopathy Following Minimally Invasive Coronary Artery Bypass Grafting. Can J Neurol Sci. 2023. 1-3 PMID:37272520
Smith, IC, Pileggi, CA, Wang, Y, Kernohan, K, Hartley, T, McMillan, HJ et al.. Novel Homozygous Variant in COQ7 in Siblings With Hereditary Motor Neuropathy. Neurol Genet. 2023.9 (1)e200048 PMID:37077559
Thebault, S, Warman-Chardon, J, O'Connell, K, Miller, WD, Bourque, PR. Isolated Internuclear Ophthalmoplegia as an Embolic Complication of Transcatheter Aortic Valve Implantation. Cureus. 2022.14 (12)e32292 PMID:36514705
Melkus, G, Sampaio, ML, Smith, IC, Rakhra, KS, Bourque, PR, Breiner, A et al.. Quantitative vs qualitative muscle MRI: Imaging biomarker in patients with Oculopharyngeal Muscular Dystrophy (OPMD). Neuromuscul Disord. 2023.33 (1)24-31 PMID:36462961
See more on PubMed