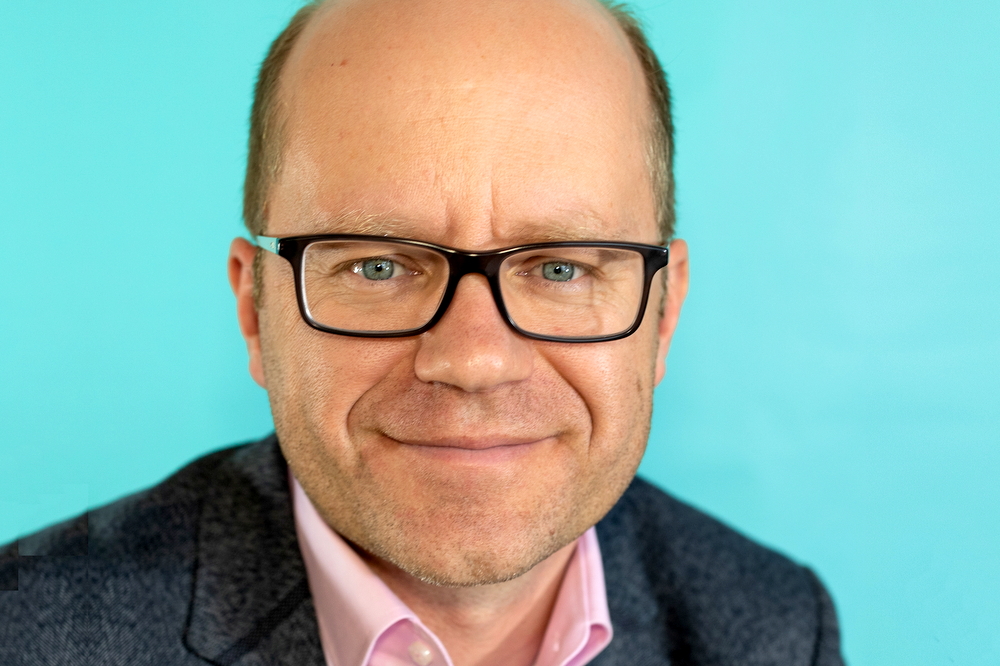 Investigator
Adult Neuromuscular Neurologist; Director, Calgary Neuromuscular Program
Associate Professor, Department of Clinical Neurosciences, Hotchkiss Brain Institute, University of Calgary
NMD4C Working Group(s): Clinical Trial Coordination, Patient Registries
Email Lawrence
Dr. Lawrence Korngut is a neurologist, clinical neurophysiologist and Director of the Calgary Neuromuscular Program and the Calgary ALS and Motor Neuron Disease Clinic. His research includes phase II and III clinical trials of new therapies for neuromuscular conditions. He is the National Principal Investigator of the Canadian Neuromuscular Disease Registry that now includes 31 participating clinics and over the past ten years has recruited over 4400 patients.
Dr. Korngut is the National Principal Investigator of the CNDR, and former Chair of the Canadian Neuromuscular Diseases Network (CAN-NMD), which was funded by the Canadian Institutes of Health Research and Muscular Dystrophy Canada in 2014 and consists of a nationwide collaboration of researchers, clinicians, and allied health professionals aiming to improve the lives those affected by neuromuscular conditions through improving clinical care, research capacity and education. He is the former Chair of the Medical and Scientific Advisory Committee and served on the Board of Directors of Muscular Dystrophy Canada.
Dr. Korngut completed his undergraduate degree in Life Sciences at Queen's University (Kingston, Canada), medical school and neurology residency at Western University (London, Canada), neuromuscular clinical and research fellowship and Masters of Science in Clinical Epidemiology at the University of Calgary, Alberta, Canada. He serves as the Director of Innovation and Commercialization at the Hotchkiss Brain Institute.
Within NMD4C Dr. Korngut will bring in his experience of Canadian networking in CAN-NMD and participates in the network's work in trial capacity building.
Recent Publications
Dey, A, Luk, CC, Ishaque, A, Ta, D, Srivastava, O, Krebs, D et al.. Motor cortex functional connectivity is associated with underlying neurochemistry in ALS. J Neurol Neurosurg Psychiatry. 2023.94 (3)193-200 PMID:36379713
Miller, TM, Cudkowicz, ME, Genge, A, Shaw, PJ, Sobue, G, Bucelli, RC et al.. Trial of Antisense Oligonucleotide Tofersen for SOD1 ALS. N Engl J Med. 2022.387 (12)1099-1110 PMID:36129998
Eshghi, M, Yunusova, Y, Connaghan, KP, Perry, BJ, Maffei, MF, Berry, JD et al.. Rate of speech decline in individuals with amyotrophic lateral sclerosis. Sci Rep. 2022.12 (1)15713 PMID:36127362
Jewett, G, Khayambashi, S, Frost, GS, Beland, B, Lee, A, Hodgkinson, V et al.. Diagnostic criteria in amyotrophic lateral sclerosis: Time for a change. Muscle Nerve. 2022.66 (6)E34-E35 PMID:36116127
Bharti, K, J Graham, S, Benatar, M, Briemberg, H, Chenji, S, Dupré, N et al.. Functional alterations in large-scale resting-state networks of amyotrophic lateral sclerosis: A multi-site study across Canada and the United States. PLoS One. 2022.17 (6)e0269154 PMID:35709100
See more on PubMed