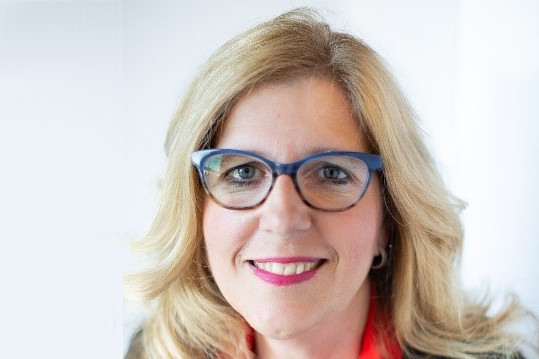 Stacey Lintern joined Muscular Dystrophy Canada (MDC) in 2012 and has held various positions including Executive Director for Ontario, VP Mission, COO, and CEO.
During Stacey's tenure with MDC, she has had oversight over the delivery of the mission nationwide, Annual Campaigns, and Fire Fighter portfolios.
Stacey has worked in the not-for-profit sector for over 20 years.  She has worked as a senior manager in large health organizations where she managed organizational development, strategic planning, stakeholder relations, partnerships, and mission delivery.  She has provided consultation for government with a focus on crisis management, accessibility policy, prevention of abuse for vulnerable populations, and access to healthcare.
Stacey has led initiatives to secure funding and to create formal partnership agreements with rehabilitation centres across Ontario.  She has designed and implemented innovative programs to advance organizational priorities and to meet new and emerging service trends and consumer needs.
Stacey has served on boards of various organizations that promoted independence, inclusion, and health outcomes based on consumer choice.
Stacey is a graduate of the RN program at Seneca and was later a graduate of the executive business programs at York University and the University of Toronto specializing in non-profit business management. She also obtained a Human Resources Certificate from Ryerson University.