Dr. Marianne Nury's Early Career Blog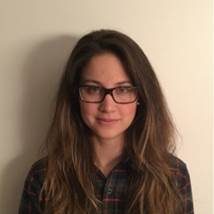 For as long as I can remember, I've always wanted to work with people. Being there for others, listening, sharing, and helping. When I had to choose a career path, medicine seemed to be the best option. In the same state of mind, physiatry was a natural choice for a specialty. It allowed me to see the patients in their entirety, to listen to their needs and to participate in improving their quality of life.  
While doing a neuromuscular rotation in Fredericton early on in my residency, I was amazed at the ability to provide supportive care to people with neuromuscular diseases (NMDs). It was there that I met Dr Colleen O'Connell, who made all the difference. I was very inspired by her work. She introduced me to the benefits of home care visits and the importance of understanding patients' day-to-day activities. It is terrible to be facing a degenerative disease but so much easier when you have the right help and tools. That is what motivated me to do as many neuromuscular rotations as possible, and ultimately to do my fellowship in that field.  
What is exciting about NMDs? It is the impressive amount of research that is going on, and the availability of new treatments that are life-changing, especially in SMA. There is so much research going on for ALS, DMD, FSHD, and other NMDs! The exciting thing about working with NMDs is the capacity to improve the quality of life of patients and ease the progression of disease, which fascinates me. Nothing is more rewarding than a patient telling me "You changed my life". By simply being there and supporting patients, we can truly make a difference.  
I am currently completing a year of fellowship in NMDs and electromyography. I have learned so much in such a short time about the theory, but also about the way of practicing medicine in a neuromuscular clinic; working as a multidisciplinary team with the patient and the families. I will be leaving this summer for a year in Paris, France, at the Institut de Myologie to increase my exposure primarily to dystrophies and myopathies, and to do research on DM1. 
I will subsequently return to work in Quebec City to work in the multidisciplinary ALS clinic, increase the rehabilitation offered in NMDs and develop research projects from a physiatry perspective. 
Dr. Marianne Nury obtained her medical degree and completed her residency in physiatry at Université Laval. Throughout her residency, she was actively involved in extra-curricular activities and improving the learning curriculum. She also participated in many research projects, notably with patients with spinal muscular atrophy. Dr. Nury is a 2022 NMD4C and MDC clinical fellowship recipient and is currently completing a neuromuscular fellowship at University Hospital, London Health Sciences Centre.