Dr. Léa Lescouzère's Early Career Blog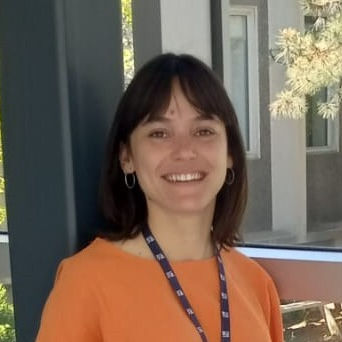 Dr. Léa Lescouzère's Blog
For as long as I can remember, my close involvement with patient associations, notably the AFM-Telethon (French Muscular Dystrophy Association) and LO CAMIN (Association for people with autism spectrum disorders), has been a driving force in my academic path. My first wish was to get involved in rare disease research, which I believe deserves a research priority.  
I quickly switched to research into neuromuscular diseases (NMD) during my PhD in Dr. Bomont's lab (NeuroMyoGene Institute, Lyon, France). By combining different experimental approaches (exploring new pathways regulating neuronal identity, pharmacological screening), I studied the pathological mechanisms of a rare NMD called Giant Axonal Neuropathy (GAN), a neuropathy resembling Charcot-Marie-Tooth disease. 
During my thesis, I studied the causes of sensory and motor disorders of the disease, using the gan zebrafish model. Very relevant to the symptoms found in patients, this newly described model allowed me to perform a pharmacological screen, and to identify molecules that rescue the pathological phenotype, particularly the stability of the neuromuscular junction. Findings from my study were recently published in EMBO Mol. Med. I was thrilled to be involved in taking this first step towards a potential therapy in patients! 
After obtaining my PhD degree, I naturally wanted to pursue my career in academic research while actively contributing to a translational effort for NMDs. I therefore joined the laboratory of Professor Kessen Patten (Working group member of NMD4C), at INRS-Armand-Frappier Santé Biotechnologie Research Centre almost a year ago. My research project aims to develop in vivo models, using zebrafish, to understand the mechanisms of neurodegeneration induced by mutations in the C9ORF72 gene, identified as the most common genetic cause of amyotrophic lateral sclerosis (ALS). It is fascinating to see how the zebrafish is an excellent 'ally' for the understanding of the pathology of the disease, but also for the search for new treatments. 
I am very grateful to my thesis and post-doctoral supervisors, and to all the people who have supported me during my academic career so far. I learned the value of teamwork, and I truly love it! Collaboration, benevolence, high standards and respect for ethics are all important values that unite a research team. In this stimulating context, I believe that teamwork is a real driving force that gives us the energy to continue our efforts every day. 
About Dr. Léa Lescouzères
Dr. Lescouzères completed her PhD in Neurosciences (2017-2022) in Dr. Pascale Bomont's lab at University Lyon 1 (NeuroMyoGene Institute, Lyon, France). In 2022, she joined Dr. Kessen Patten's lab as a postdoctoral research fellow at the INRS-Institut Armand Frappier in Canada. She is currently working on zebrafish models of amyotrophic lateral sclerosis (ALS) with the aim of identifying new physiopathological mechanisms induced by mutations in the C9ORF72 gene, and new therapeutic targets.