Meet our Early Career Members!
Are you early in your career in neuromuscular disease?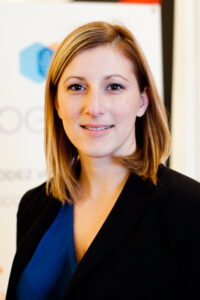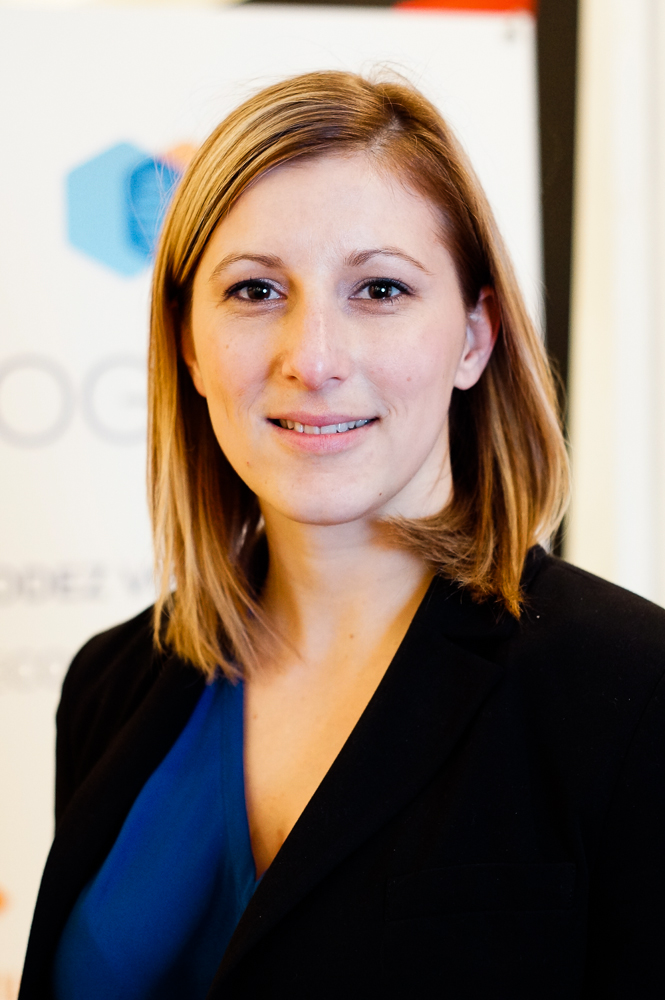 About Dr. Tetreault
Dr. Tetreault is an Assistant professor in the department of Neuroscience at Université de Montreal and a researcher at the CRCHUM since January 2018.  She completed her graduate studies in Molecular Biology at Université de Montreal under the supervision of Dr Bernard Brais (CIHR bursary). Her research was focusing on genetic characterization of neurological diseases in the French-Canadian population. Martine has then pursued her training as a post-doctoral fellow in the Human Genetic program at McGill University under the supervision of Dr Jacek Majewski (CIHR fellowship), where she has broadened her expertise of genetic studies by developing bio-informatics skills. Martine was performing the exome and whole genome sequencing analysis as part of the Care for Rare consortium led by Dr Kym Boycott in Ottawa. During this time, she has also put in place collaborations with neurologists and pathologists in order to use RNA-sequencing to find genetic causes of unresolved myopathy patients. As an independent researcher, Dr Tetreault is aiming at combining multiple omic approaches to study the genetic etiology of neuromuscular and neurodegenerative diseases. As a young investigator, Dr Tetreault has been very productive with more than 50 publication, some of which in high impact journals such as Nature, Brain and American Journal of Human Genetics. She has received funding from the Fondation Courtois, National Ataxia Foundation, Fondation du Grand Defi Pierre Lavoie and Network of Centres of Excellence in Neurodegeneration.  She has also received a FRQS Junior 1 salary award.
Dr. Tetreault's blog
As I write this blog, I remember starting my Master's degree under the supervision of Dr. Bernard Brais and telling him I would never do a PhD. After two years as a research assistant, I decided to pursue a PhD and here I am today… My journey as a researcher started in January 2018 when my son was 10 months old. I knew the first 2-3 years would be very hard, juggling many new responsibilities such as setting up the lab, hiring staff and students, etc. I also had to deal with the reality of trying to meet grant submission deadlines while my little one had a fever, gastro or who knows what else. January 2020 marked the second anniversary of my lab. I'm proud of what I have accomplished during these first two years; I was able to develop a network of collaborators within and outside my institution, secure funding from several sources, grow my team considerably, and submit the first paper from my lab. If I took a snapshot of my lab at this moment, it's pretty close to what I had envisioned. But, as I was slowly getting more comfortable in my new role as an independent researcher, COVID-19 happened…
Although it was an emotional and stressful situation, it was also an opportunity to learn. The first weeks were very difficult; I needed to adapt to the reality of managing a lab and my team remotely and at the same time entertain a 3-year-old who was used to having a very busy day at daycare.  I had the feeling that I was just not getting anything done for the lab and at the same time not spending enough time with my son. The pandemic was also adding stress for the students who were anxious to have virtual classes and wondering about the impact of the lab shutdown on their projects. Even for the bioinformatic projects of the lab, although they can be done remotely, the absence of contact with peers resulted in lack of motivation. I needed to accept that at a personal level, I wouldn't be able to achieve everything I wanted to and realized that my entire team was affected by the shutdown in different ways. We quickly set up a virtual environment (thanks to my students) so the team could meet and discuss their projects, results, or just life. I made sure to check on them, listen to their anxiety, and find solutions to help them cope with the situation. What could have usually been settled in a 5-minute hall conversation now requires a planned Zoom call. Being organized and adaptable has been key to making the best of this situation. After 6 months of almost entirely remote work, I think my team is doing great and we are building momentum again.
Since I started my lab and especially during this pandemic, I have always felt supported by my colleagues. I have the privilege to be around successful researchers. I'm also extremely proud to be in a research institute where female scientists account for an important part of the research community, where I can find amazing role models and mentors. If I have a message for graduate students it would be: It is OK if you don't know what you want to do after your undergrad or graduate studies; not everyone's path is a straight line. To the early career scientists, set up goals you want to achieve but make sure to be adaptable; you never know what may come. Also, find good mentors who you can look up to.
About Dr. Chang
Dr. Natasha Chang is an Assistant Professor in the Department of Biochemistry at McGill University. She obtained her PhD with Dr. Gordon Shore at McGill University studying BCL-2 family proteins and their role in regulating the cell survival autophagy pathway. Her studies highlighted a critical role for basal autophagy in the maintenance of skeletal muscle homeostasis. Dr. Chang performed her postdoctoral training in the laboratory of Dr. Michael Rudnicki at the Sprott Centre for Stem Cell Research at the Ottawa Hospital Research Institute. During her postdoctoral fellowship she made seminal contributions establishing the role of the dystrophin glycoprotein complex in regulating muscle stem cell fate. Importantly, she demonstrated that dystrophin deficiency in muscle stem cells leads to altered epigenetic gene regulation in the mdx mouse model of Duchenne muscular dystrophy. Dr. Chang's research program at McGill investigates the molecular regulation of muscle stem cell biology in healthy and degenerative contexts with a focus on how cellular autophagy mediates muscle stem cell functions.
Dr. Chang's blog
Reflections after one year as an Assistant Professor
August 1, 2020 marked my lab's first birthday. The last 366 days have been quite a roller coaster ride (it was even a leap year!). Having to build a lab from scratch is no easy task. I was literally given a room with empty benches and shelves. When eager undergraduate students asked if they could do their honours research project in my lab, I had to turn them down because my lab simply was not set up. With that in mind, I set January 2020 as my goal to have a functional lab. As a new PI on start-up funds, I knew that I had to apply for grants to try and secure external funding. I submitted 7 grants in the past year and each grant has been an intense learning experience. In December I participated in the CIHR ECR Observer program, which gives ECRs an opportunity to observe a CIHR grant review panel and absorb as much wisdom as they can over the 2 days of discussion. This was truly an eye-opening experience and has helped me to gain a better understanding of the grant review process. I highly recommend this program and am extremely grateful that I was able to participate at such an early stage in my career. My lab welcomed its first student in January and a research assistant in February. Seeing an active research lab with lab members performing experiments was a thrilling and fulfilling feeling. I captured a mental picture of that moment to remember when things are tough that this is why I chose to pursue science. In March, it became clear that COVID-19 was going to affect our lives in unprecedented ways. It was an emotional experience for me as I shut down my lab that had just started to build momentum. Juggling PI responsibilities with two young kids at home was a huge challenge. What got me through those months of quarantine was having a solid support network that included my family and my colleagues. My department chair checked in with me on a weekly basis and mentors and peers were always just a Zoom call away. My lab cautiously reopened in June and I am working on rebuilding that research momentum, continuing to set up the lab, and preparing to welcome new students in the Fall. I try to remind myself to appreciate every day that we are able to work in the lab and to use my time efficiently and prioritize the key experiments. I also remind myself to take a breath and find time to be present with my family. If I could give one piece of advice to junior scientists who are searching for a position it would be to find an environment that supports you. Life as a new PI is not easy but it makes a world of difference when you are surrounded by supportive people who want to help you succeed.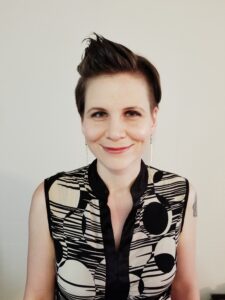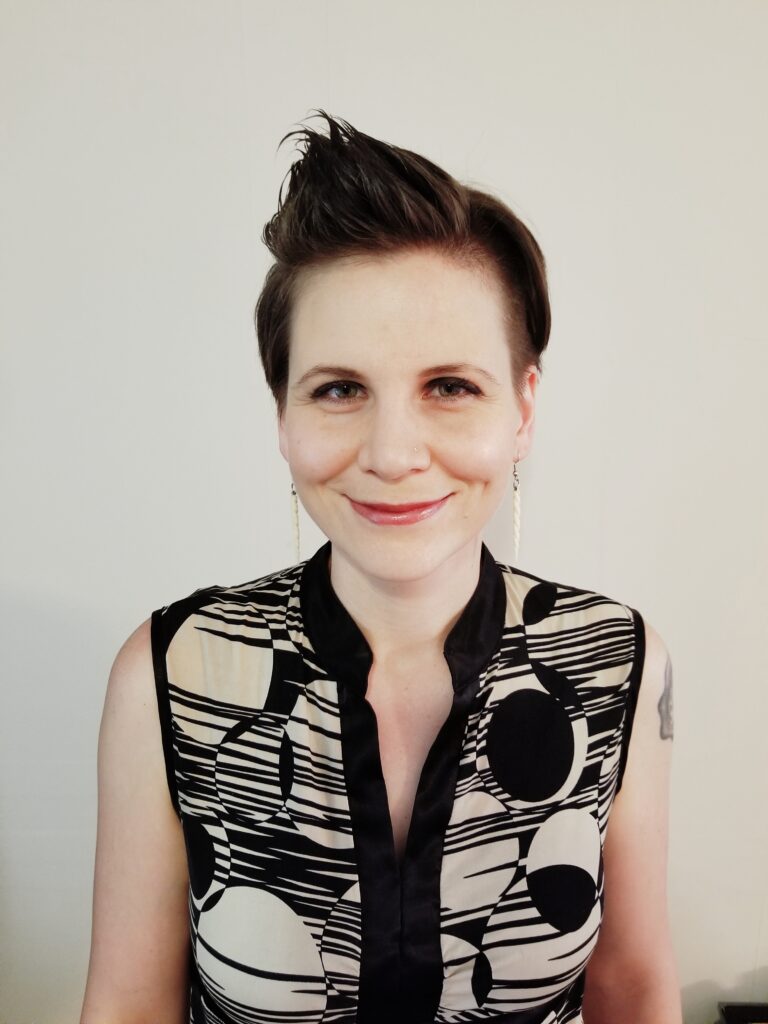 About Dr. Joyal
Dr. Kristina Joyal grew up in rural Manitoba, did a BSc in Neuroscience at McGill, obtained her MD at the University of Manitoba, and is currently finishing her residency in Pediatric Neurology at the University of Ottawa / Children's Hospital of Eastern Ontario. She is doing her pediatric neuromuscular training with Dr. Hugh McMillan, and has been fortunate to learn from the adult neuromuscular neurologists in Ottawa as well. She obtained her EMG certification during residency, will be writing the Royal College exam in September and in December 2020 will be starting as a community pediatric neurologist in Winnipeg, Manitoba with a focus in neuromuscular disease, as the only EMG-certified pediatric neurologist in the province.
Dr. Joyal's blog
What motivates us to do what we do? As I reflect on these last few weeks, walking alongside a young family whose long-awaited firstborn was diagnosed with SMA by newborn screening as they struggle with the diagnosis and stress of lumbar punctures every 2 weeks in addition to the challenges of being new parents; the flood of social media requests for funding for expensive neuromuscular treatments; or disclosing a life-altering, life-limiting diagnosis to a teenager for which I have to counsel that there is no cure or disease modifying treatment, I hug my own toddler tightly and gain renewed motivation to find ways of bringing hope to these families.
My path is a bit different than most. I am still quite junior in my training, with a few months remaining in my residency training, and I have come to neuromuscular neurology only within the last 3 years. I am fortunate that my residency program and pediatric neuromuscular mentor (Dr. McMillan) have been flexible to allow me a mini neuromuscular "fellowship" during my residency training. I will be continuing as a community pediatric neurologist, but still taking over as the primary neuromuscular pediatric neurologist for the province of Manitoba. How will I remain connected and contributing to the exciting advances in neuromuscular neurology while in the community? That remains to be determined, but I cannot care for the patients I described above without striving to bring hope of new understanding and treatment for the diseases they are affected by.  My message to other trainees is this: we are human, and not all of us can follow the typical academic medicine path. That's OK. We are still educated, caring physicians who can collaborate with the research clinicians towards the same common goal of advancing the treatments and care provided to our patients. I look forward to what this collaboration will look like in my future.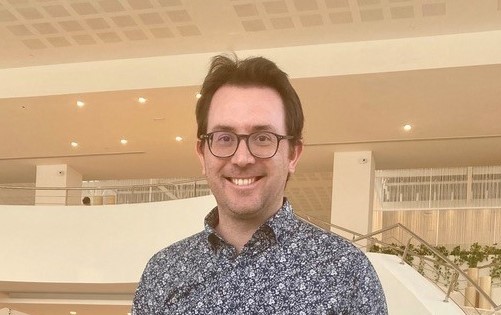 About Dr. Chrestian
Dr. Nicolas Chrestian completed his adult neurology training at Laval University then pursued his training in pediatric neurology at McGill University. He performed his clinical fellowship in pediatric neuromuscular disorders under the supervision of Dr. Jiri Vajsar, Dr. James Dowling, Dr. Hans Katzberg and Dr. Grace Yoon at the Hospital for Sick Children in Toronto. He came back as staff member in the pediatric neurology team in Québec City with his sub-speciality in neuromuscular disorders and neurogenetics. He is working currently in new phenotypic presentations of neurogenetic diseases.
Dr. Chrestian's blog
I was born and raised in France. I finished my MD there and then I turned my eyes to Canada after meeting my lovely wife where I completed my training in neurology at Laval University. I did an elective in child neurology and decided to complete my training at McGill University. 3 mentors oriented my choices and career. Dr. Nicolas Dupré pushed my interest in neurogenetics. Dr. Renée-Myriam Boucher convinced me to go for child neurology and Dr. Chantal Poulin pushed me into the field of neuromuscular diseases. I added a fellowship in child neuromuscular diseases at SickKids in Toronto supervised by Drs. Vajsar and Dowling. They gave me the taste of research and back in Québec City I expanded the neuromuscular clinic and started my lab. Our team is growing. Our most recent finding is the characterization of a new congenital myopathy in French Canadians related to the TTNT1 gene. I found a first young patient affected by recurrent rhabdomyolysis and progressive contractures with short statures and dysmorphism. Funny story, the mother thanks to social networking found a second patient and 2 others were assessed by Dr. Bernard Brais. We put all our resources together to complete the phenotypic description by correlating muscle MRI, pathology and clinical description. Dr. Alan Beggs created a nice zebrafish model to bring some functional study and prove the genetic finding leading to a nice publication. Research is a good opportunity to meet collaborators and young researchers such as Dr. David Pellerin who put a lot of time and energy in this project. Overall, finding this new presentation opened a new therapeutic opportunity. Thanks to this discovery and our new understanding of TNNT1 function, we recently tried a medication on the youngest patient with incredible effects because the primary goal of my research is to improve quality of life in my patients affected by neuromuscular disorders.