Meet our Early Career Members!
Are you early in your career in neuromuscular disease?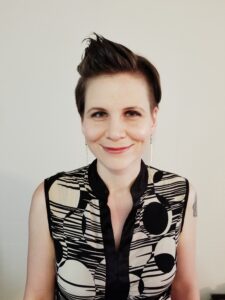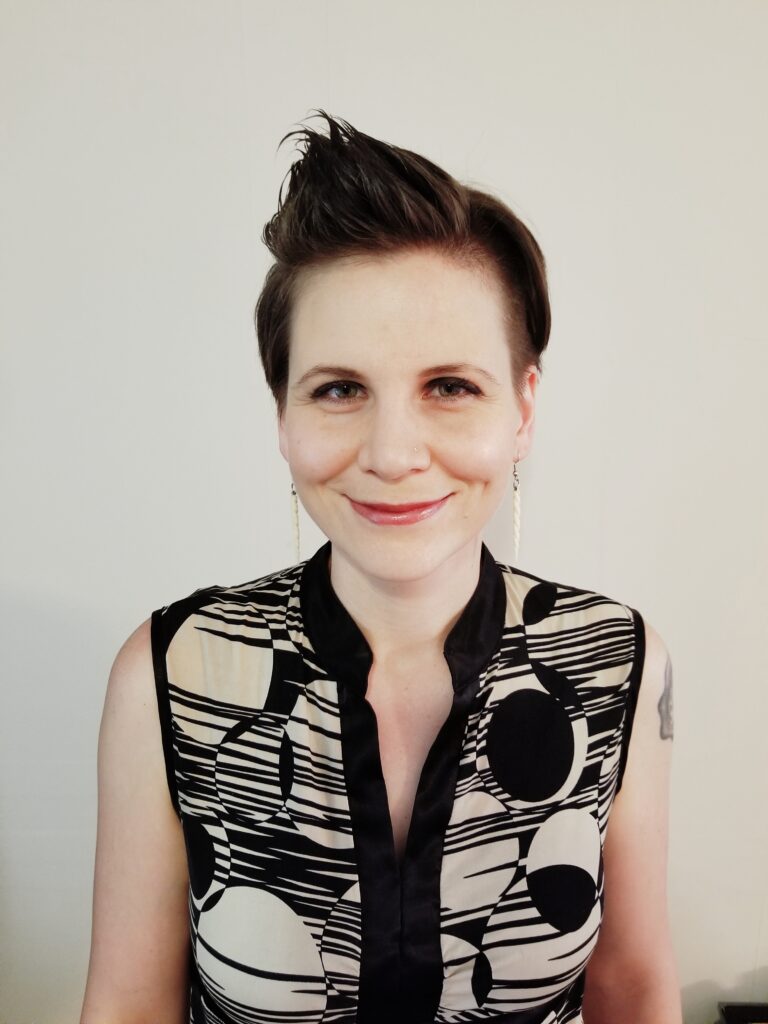 About Dr. Joyal
Dr. Kristina Joyal grew up in rural Manitoba, did a BSc in Neuroscience at McGill, obtained her MD at the University of Manitoba, and is currently finishing her residency in Pediatric Neurology at the University of Ottawa / Children's Hospital of Eastern Ontario. She is doing her pediatric neuromuscular training with Dr. Hugh McMillan, and has been fortunate to learn from the adult neuromuscular neurologists in Ottawa as well. She obtained her EMG certification during residency, will be writing the Royal College exam in September and in December 2020 will be starting as a community pediatric neurologist in Winnipeg, Manitoba with a focus in neuromuscular disease, as the only EMG-certified pediatric neurologist in the province.
Dr. Joyal's blog
What motivates us to do what we do? As I reflect on these last few weeks, walking alongside a young family whose long-awaited firstborn was diagnosed with SMA by newborn screening as they struggle with the diagnosis and stress of lumbar punctures every 2 weeks in addition to the challenges of being new parents; the flood of social media requests for funding for expensive neuromuscular treatments; or disclosing a life-altering, life-limiting diagnosis to a teenager for which I have to counsel that there is no cure or disease modifying treatment, I hug my own toddler tightly and gain renewed motivation to find ways of bringing hope to these families.
My path is a bit different than most. I am still quite junior in my training, with a few months remaining in my residency training, and I have come to neuromuscular neurology only within the last 3 years. I am fortunate that my residency program and pediatric neuromuscular mentor (Dr. McMillan) have been flexible to allow me a mini neuromuscular "fellowship" during my residency training. I will be continuing as a community pediatric neurologist, but still taking over as the primary neuromuscular pediatric neurologist for the province of Manitoba. How will I remain connected and contributing to the exciting advances in neuromuscular neurology while in the community? That remains to be determined, but I cannot care for the patients I described above without striving to bring hope of new understanding and treatment for the diseases they are affected by.  My message to other trainees is this: we are human, and not all of us can follow the typical academic medicine path. That's OK. We are still educated, caring physicians who can collaborate with the research clinicians towards the same common goal of advancing the treatments and care provided to our patients. I look forward to what this collaboration will look like in my future.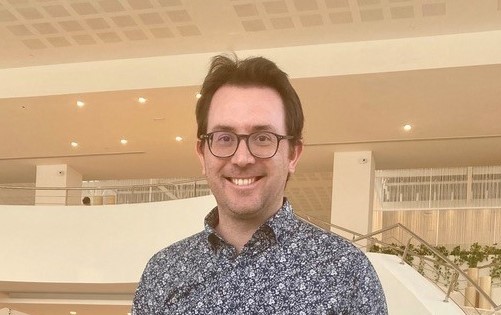 About Dr. Chrestian
Dr. Nicolas Chrestian completed his adult neurology training at Laval University then pursued his training in pediatric neurology at McGill University. He performed his clinical fellowship in pediatric neuromuscular disorders under the supervision of Dr. Jiri Vajsar, Dr. James Dowling, Dr. Hans Katzberg and Dr. Grace Yoon at the Hospital for Sick Children in Toronto. He came back as staff member in the pediatric neurology team in Québec City with his sub-speciality in neuromuscular disorders and neurogenetics. He is working currently in new phenotypic presentations of neurogenetic diseases.
Dr. Chrestian's blog
I was born and raised in France. I finished my MD there and then I turned my eyes to Canada after meeting my lovely wife where I completed my training in neurology at Laval University. I did an elective in child neurology and decided to complete my training at McGill University. 3 mentors oriented my choices and career. Dr. Nicolas Dupré pushed my interest in neurogenetics. Dr. Renée-Myriam Boucher convinced me to go for child neurology and Dr. Chantal Poulin pushed me into the field of neuromuscular diseases. I added a fellowship in child neuromuscular diseases at SickKids in Toronto supervised by Drs. Vajsar and Dowling. They gave me the taste of research and back in Québec City I expanded the neuromuscular clinic and started my lab. Our team is growing. Our most recent finding is the characterization of a new congenital myopathy in French Canadians related to the TTNT1 gene. I found a first young patient affected by recurrent rhabdomyolysis and progressive contractures with short statures and dysmorphism. Funny story, the mother thanks to social networking found a second patient and 2 others were assessed by Dr. Bernard Brais. We put all our resources together to complete the phenotypic description by correlating muscle MRI, pathology and clinical description. Dr. Alan Beggs created a nice zebrafish model to bring some functional study and prove the genetic finding leading to a nice publication. Research is a good opportunity to meet collaborators and young researchers such as Dr. David Pellerin who put a lot of time and energy in this project. Overall, finding this new presentation opened a new therapeutic opportunity. Thanks to this discovery and our new understanding of TNNT1 function, we recently tried a medication on the youngest patient with incredible effects because the primary goal of my research is to improve quality of life in my patients affected by neuromuscular disorders.