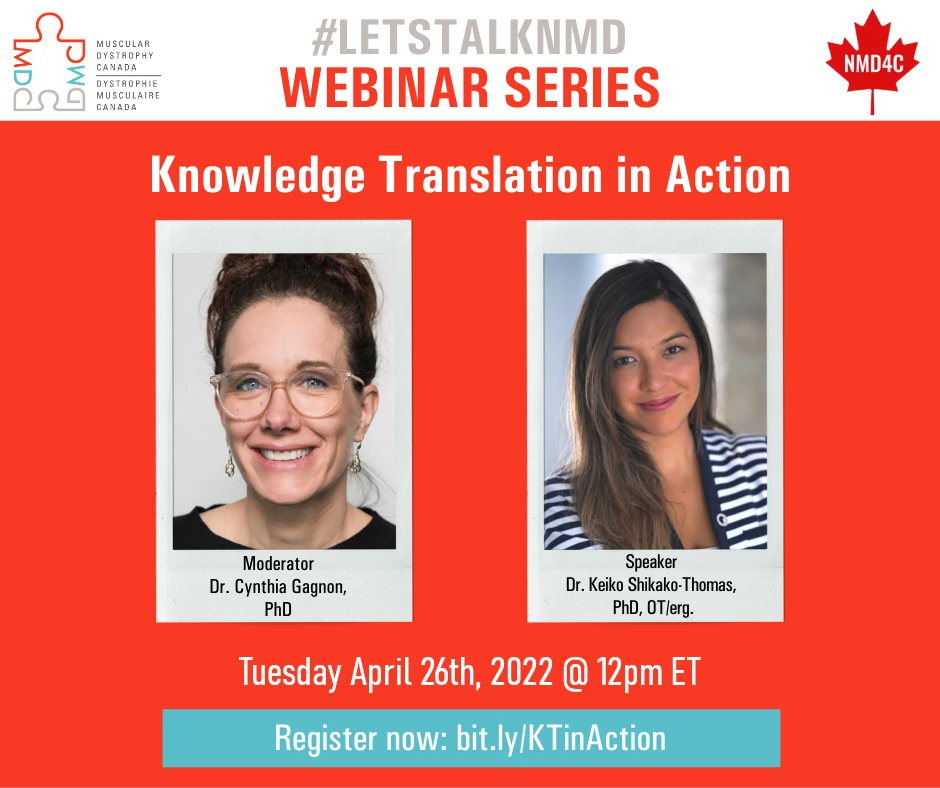 Date
Apr 26 2022
Expired!
Labels
Recording Available
Knowledge Translation in Action
The NMD4C and MDC are pleased to invite you to the next webinar in our Knowledge Translation (KT) series, 'Knowledge Translation in Action'. This webinar is primarily targeted at Canadian clinicians, academics, and trainees with an interest in neuromuscular disease. NMD4C and MDC are providing organizational and technical support.
Watch the Recording Here:
Speaker:
Dr. Keiko Shikako-Thomas, PhD, OT/erg.
Moderator:
Learning Objectives:
Showcase KT products such as the Jooay app and the Knowledge Translation program at the CHILD-BRIGHT SPOR and how it could be applied to rare disease in the pediatric field, with a focus on leading KT innovation and how to engages different populations.
Reflect on KT practice in participatory research.
Understand practical applications of KT science.