Dr. Kiran Polavarapu's Blog
Dr. Kiran Polavarapu completed his PhD in 2019 at the National Institute of Mental Health and Neurosciences (NIMHANS) in India. He is an M.B.B.S (Bachelor of Medicine and Bachelor of Surgery) graduate who shifted his focus to research in neuromuscular disorders and neurogenetics. His PhD work involved developing next generation sequencing (NGS)-based tests for detection of both copy number variations and point mutations in Duchenne Muscular Dystrophy. He further worked on analysing NGS data and genotype-phenotype correlations of various inherited neuromuscular disorders in India including Limb-Girgle Muscular Dystrophy, congenital myopathies, hereditary neuropathies, and Congenital Myasthenic Syndrome. He was part of a monthly neuromuscular disease specialty clinic run by Professor Atchayaram Nalini (neuromuscular specialist) at NIMHANS and was involved in clinical evaluation and genetic counselling of patients with inherited neuromuscular disorders. His research interest is in primary muscle disorders and neuromuscular genetics. He recently joined the Lochmüller Lab as a postdoctoral fellow and is looking forward to continuing research in neuromuscular genetics and Congenital Myathenic Syndrome.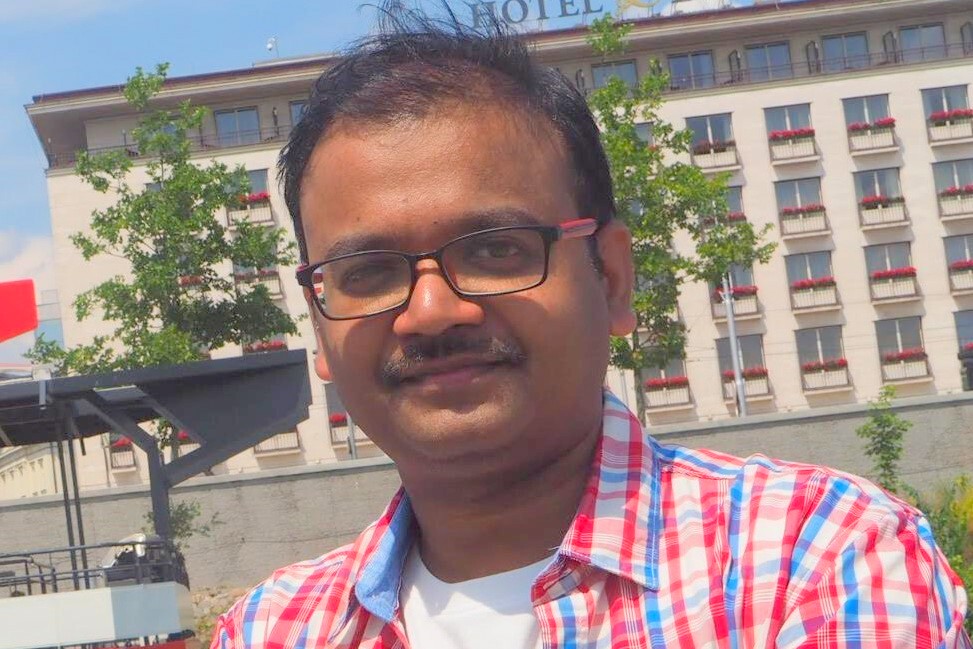 Reflections of a New Post-Doc
Back in 2011, my introduction to Neuromuscular Disorders (NMD) research happened by chance when I joined as a temporary research associate in a Limb-Girdle Muscular Dystrophy (LGMD) project under the supervision of Prof. Atchayaram Nalini, an accomplished neurologist and NMD specialist in South India. Transitioning to a research career was not on my mind at that time. However, two years in the NMD clinic inspired me to pursue the MD-PhD Clinical Neuroscience program in 2014 at NIMHANS (Bangalore, India). My PhD period (2014-19) coincided with the exciting period of advancements in clinical genetics. Especially in neuromuscular disorders, the evolution of Next Generation Sequencing (NGS) as a mainstream diagnostic tool marked a rapid change of perspective and interest towards the field in India. A well-funded, ever supportive mentor and an excellent NMD team laid to rest all my apprehensions about PhD and future in research. Among many other things, Prof. Nalini made me realise the importance of networking as we had multiple international collaborations with leading researchers in neuromuscular disorders. I was able to learn and work on genetic analysis of various NMD cohorts like LGMD, CMS, congenital myopathies, hereditary neuropathies apart from my thesis work on Duchenne Muscular Dystrophy (DMD) genetics. One such collaboration introduced me to Prof. Hanns Lochmuller, paving the way for my current work as a post-doctoral fellow at CHEO RI, Ottawa.
While my PhD period was a gratifying experience, this last year has been a turbulent one. I was so thrilled when I got the offer for a post-doc position with the Lochmuller Lab shortly after my PhD. However, the decision of shifting to Canada so far from my home country with my wife was not an easy one. Finally, all the logistic problems of shifting appeared small before such a huge opportunity early in my career and we thought to start off in March 2020. Unfortunately, COVID happened and lockdowns interrupted all our travel plans. After waiting for almost 6 months, we finally relocated to Ottawa and I started off my new journey as a post-doc in August. With working from home being the new norm, I hardly met my new lab colleagues, and only a few times in person. Although sceptical at first, I got adapted to weekly virtual zoom meetings which have now become more fun and productive thanks to the vibrant bunch of colleagues. As a new post-doc at the start of my research career, I am privileged to have a mentor like Prof. Lochmuller. His poise and focused work ethic inspires everyone in the lab.
My current work predominantly involves NGS data analysis through Genome-Phenome Analysis Platform of RD-Connect, which is an integrated platform for collaborative rare disease research. I have started working on the NGS data of undiagnosed NMD cases including regulatory region analysis of known CMS genes and searching for possible new genotype-phenotype associations. We are planning to recruit new PhD student(s) this year to expand our research work in various neuromuscular disease sub-groups. It has been a tough little period for everyone, but things are definitely getting better. With the new year ringing in and vaccinations showing promise, we can only hope that all the sacrifices and struggles will ensure a return to normalcy.