Dr. Nicolas Chrestian's' Blog
Dr. Nicolas Chrestian completed his adult neurology training at Laval University then pursued his training in pediatric neurology at McGill University. He performed his clinical fellowship in pediatric neuromuscular disorders under the supervision of Dr. Jiri Vajsar, Dr. James Dowling, Dr. Hans Katzberg and Dr. Grace Yoon at the Hospital for Sick Children in Toronto. He came back as staff member in the pediatric neurology team in Québec City with his sub-speciality in neuromuscular disorders and neurogenetics. He is working currently in new phenotypic presentations of neurogenetic diseases.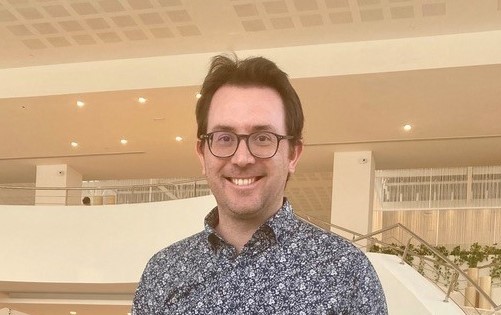 I was born and raised in France. I finished my MD there and then I turned my eyes to Canada after meeting my lovely wife where I completed my training in neurology at Laval University. I did an elective in child neurology and decided to complete my training at McGill University. 3 mentors oriented my choices and career. Dr. Nicolas Dupré pushed my interest in neurogenetics. Dr. Renée-Myriam Boucher convinced me to go for child neurology and Dr. Chantal Poulin pushed me into the field of neuromuscular diseases. I added a fellowship in child neuromuscular diseases at SickKids in Toronto supervised by Drs. Vajsar and Dowling. They gave me the taste of research and back in Québec City I expanded the neuromuscular clinic and started my lab. Our team is growing. Our most recent finding is the characterization of a new congenital myopathy in French Canadians related to the TTNT1 gene. I found a first young patient affected by recurrent rhabdomyolysis and progressive contractures with short statures and dysmorphism. Funny story, the mother thanks to social networking found a second patient and 2 others were assessed by Dr. Bernard Brais. We put all our resources together to complete the phenotypic description by correlating muscle MRI, pathology and clinical description. Dr. Alan Beggs created a nice zebrafish model to bring some functional study and prove the genetic finding leading to a nice publication. Research is a good opportunity to meet collaborators and young researchers such as Dr. David Pellerin who put a lot of time and energy in this project. Overall, finding this new presentation opened a new therapeutic opportunity. Thanks to this discovery and our new understanding of TNNT1 function, we recently tried a medication on the youngest patient with incredible effects because the primary goal of my research is to improve quality of life in my patients affected by neuromuscular disorders.