Recipients of Clinical Fellowship Funding Competition from NMD4C, MDC and CSCN Announced
Published: 03 February 2022
The Neuromuscular Disease Network for Canada (NMD4C) together with Muscular Dystrophy Canada (MDC) and the Canadian Society of Clinical Neurophysiologists (CSCN) are excited to announce the recipients of the Clinical Fellowship funding competition, which awarded national clinical fellowships in neuromuscular medicine and electromyography.
"Clinical Fellowships will assist with training the future generation of neuromuscular specialists and strengthen the care available to the neuromuscular community in Canada. We know that many of our clients struggle to find neuromuscular specialists to assist and guide their healthcare journey, by investing in the next generation, we hope to reduce this healthcare gap. Together with NMD4C and CSCN, we are building a pipeline of excellence, and investing in top-ranked clinicians that will provide clinical care to individuals affected by neuromuscular disorders and help raise standards of care."

Stacey Lintern, CEO of Muscular Dystrophy Canada
This competition received many incredible applicants and involved a thorough and extensive review by leading Canadian neuromuscular researchers and clinicians to ensure the most promising leaders in neuromuscular care received the funding.
The fellowship provides $80,000 each in salary support for early-career clinicians to continue their focus on neuromuscular medicine and electromyography.
"We are delighted to have selected top-ranked candidates to receive funding to pursue high-quality clinical training in the field of neuromuscular medicine and electromyography in their respective training institutions. We are confident each fellow will benefit from the exceptional training programs and that they will positively contribute to the care of patients affected by neuromuscular disease, and at the same time, raise the standard of treatment and access to care for all Canadians."

Dr. Jodi Warman, Clinician-Scientist and Director of NeuroMuscular Centre, The Ottawa Hospital; Co-Chair of NMD4C Early Career Working Group
Clinical fellowship recipients:
Dr. Collin Luk
Training Institution: University of Calgary
About Dr. Luk: Dr. Luk completed his neurology residency at the University of Alberta, where he is currently completing an ALS Clinical Research Fellowship. His research focuses on understanding the intersection of advanced neuroimaging, neuropathology and the development of biomarkers in ALS.
With support from the National Clinical Fellowship in Neuromuscular Medicine & Electromyography, he will join the University of Calgary in the upcoming year for training in EMG and neuromuscular medicine. This fellowship training will be a crucial component in his career development to becoming a clinician-scientist.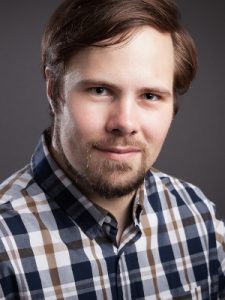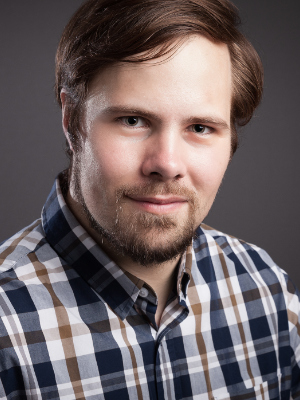 Training Institution: University Hospital, London Health Sciences Centre
About Dr. Rathbone: Dr. Rathbone was born and raised in Hamilton, Ontario. He attended McMaster University to study Kinesiology followed by Western University in London, Ontario for his medical degree. Dr. Rathbone is currently completing his Physical Medicine and Rehabilitation residency at Queen's University in Kingston, Ontario.
He has been interested in electrodiagnostics, neuromuscular medicine and pain management since early in his training. In residency, he has developed skills in interventional pain management and electrodiagnostics. Dr. Rathbone is excited to undertake fellowship training to improve his skills in neuromuscular medicine. His research interests have focused on myofascial pain syndrome and quantitative electromyography.
Outside of work he is passionate about music (as a long time saxophone player), plants (he has over 100), playing hockey, history and spending time with his wonderful partner. He hopes to return eventually to Kingston to practice.
Training Institution: University Hospital, London Health Sciences Centre
About Dr. Nury: Dr. Nury obtained her medical degree from Université Laval. She then chose to specialize in physiatry at Université Laval. Throughout the program, she was actively involved in extra-curricular activities and improving the curriculum. She also participated in many research projects, notably with patients with spinal muscular atrophy.
Dr. Nury also has experience with the practice of physiatrists in Fredericton and Victoria, where she discovered and developed her keen interest in neuromuscular diseases, since it aligned with her goal of improving patient's quality of life.
This fellowship funding is an incredible opportunity that will allow her to continue her advanced training in EMG and to be actively implied in the therapeutic management of patients affected by neuromuscular disorders, as well as participating in research in this field. Following her training, Dr. Nury will return to Québec city to practice neuromuscular medicine and aims to optimize the care of patients in the region.
Thank you to all of the exceptional individuals who submitted applications.
We are proud to support leaders in neuromuscular medicine and electromyography and we could not do it without you.
These fellowships exemplify the excellence of the future of neuromuscular care in Canada. Generous supporters of Muscular Dystrophy Canada and an unrestricted educational grant from Grifols Canada made this funding competition possible. Thank you for making a difference and investing in the future of neuromuscular medicine.