National Postdoc Appreciation Week September 20-24, 2021
Published: 24 September 2021
September 20-24 is National Postdoc Appreciation Week, and the NMD4C would like to take this time to recognize and celebrate the contributions of our postdoctoral members to the neuromuscular community. The scientific achievements, research, and discoveries from postdoctoral fellows advances our understanding of neuromuscular diseases, and the NMD4C are proud to support and empower our postdocs and other early-career members through our network's activities.
Over the course of the appreciation week, we have highlighted some of the NMD4C's incredible postdoctoral members conducting exciting research in the field of NMDs. Discover their profiles as a part of National Postdoc Appreciation Week!
Meet Some of the Postdoctoral Members of the NMD4C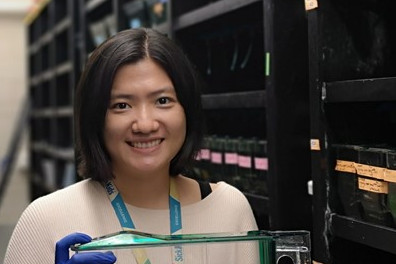 Research Interests: Muscle disorders, Disease models, Zebrafish, Microscopy, Drug discovery
Discover Dr. Zhao's research here.
Dr. Zhao's PhD project involved the use of zebrafish and high-resolution microscopic techniques to study sarcomeric M-bands. In 2017, she joined Dr. James Dowling's lab as a postdoctoral research fellow in the Department of Genetics & Genomic Biology at the Hospital for Sick Children in Toronto, Canada. She is currently working on zebrafish models of centronuclear myopathy with the aim of identifying therapeutic targets for pre/clinical trials.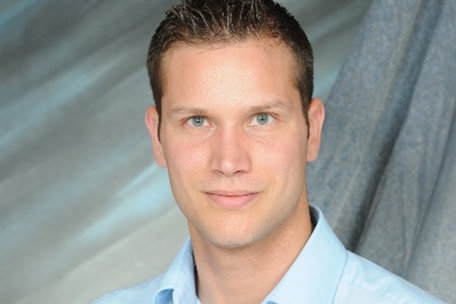 Research Interests: Skeletal muscle atrophy, Muscle disorders, Autophagy, Mitochondrial biology, Metabolic Complication
Discover Dr. Leduc-Gaudet's research here.
Dr. Leduc-Gaudet completed his Ph.D. studying the regulatory roles of autophagy & mitophagy in the maintenance of skeletal muscle health under the supervision of Drs. Hussain and Gouspillou (McGill University), where he received a Vanier Canada Graduate Scholarship. In his research, Dr. Leduc-Gaudet combines genetic, molecular, cellular and physiological approaches to investigate signalling pathways regulating skeletal muscle mass and function. He is currently a postdoctoral fellow in Dr. Sandri's lab (U Padova, Italy), working on characterizing novel genes and molecular pathways that control skeletal muscle health.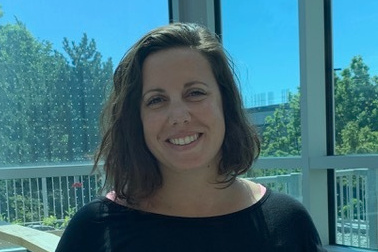 Research Interests: Inflammation, Repair, Regeneration, Fibrosis
Discover Dr. Theret's research here.
In 2016 Dr. Theret started her post-doctoral fellowship under the supervision of Dr. Fabio Rossi at the University of British Columbia. She now works on the cellular interactions between tissue resident mesenchymal stromal cells and the inflammatory milieu, which are primordial for skeletal muscle homeostasis, regeneration, and repair. Her research extends beyond the skeletal muscle tissue as it includes other inflammatory chronic diseases such as asthma or multiple sclerosis.

Research Interests: Inherited Neuromuscular diseases, Neurogenetics, Next generation sequencing (NGS) analysis, Neuromuscular junction disorders, Primary Muscle disorders, Muscular dystrophies, Congenital myopathies
Discover Dr. Polavarapu's research here.
Dr. Polavarapu's PhD work involved developing next generation sequencing (NGS)-based tests for detection of both copy number variations and point mutations in Duchenne Muscular Dystrophy. He further worked on analysing NGS data and genotype-phenotype correlations of various inherited neuromuscular disorders in India including Limb-Girdle Muscular Dystrophy, congenital myopathies, hereditary neuropathies, and Congenital Myasthenic Syndrome. He recently joined the Lochmüller Lab as a postdoctoral fellow and is looking forward to continuing research in neuromuscular genetics and Congenital Myasthenic Syndrome.
If you are an early-career member or postdoc fellow interested in engaging with the NMD4C, we invite you to join us!